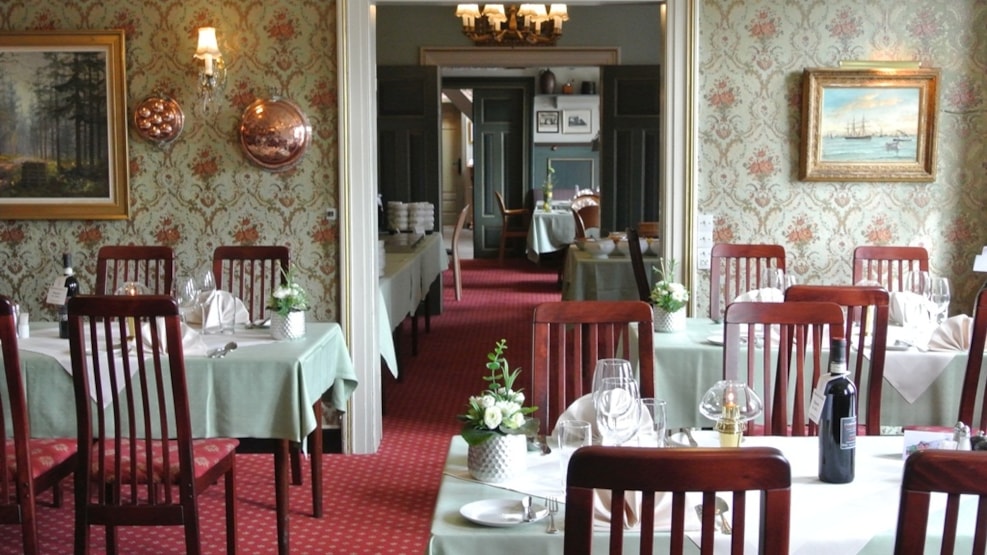 Agerskov Kro & Hotel
Agerskov Inn and Hotel has been located where it is since the dawn of time.
The inn was burned down by Polish troops in 1659. The first known royal privilege was issued in 1767.
Here there were innkeepers, agriculture, a hawker's farm, a brandy distillery, a beer brewery and a courthouse. Here thunderous parties took place, here you could sit in a peaceful corner and have a game of cards. Agerskov kro was a home for an entire region and always open to strangers. Here you can get good food and drink.
With a great sense of piety, the host couple since 1976, Bodil and Peter Otte, have renovated the old premises and expanded with large, appealing rooms and luxury apartments. Neighboring buildings are equipped for company and course rooms.
The kitchen has been expanded and modernized - here the chrome reigns over the staff of chefs and kitchen staff. In the kitchen, dishes are prepared that can satisfy even the most sophisticated palate. You master everything from the most refined French cuisine to Danish regional dishes and anyone who has participated in the inn's large "take your own table" remembers this with joy.