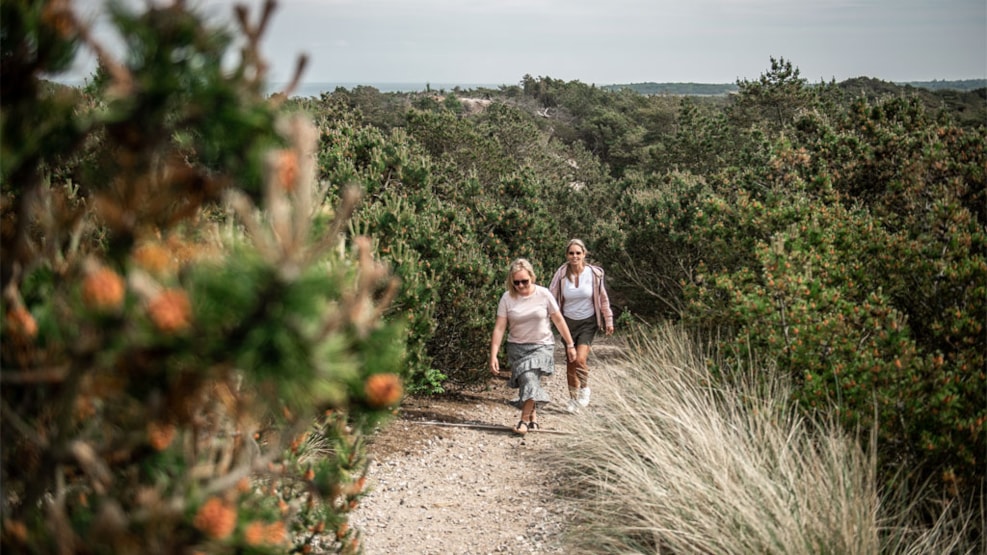 Annedalsbjerg on Fanø
The dunes found between Klingebjerg and Annedalsbjerg are assumed to be some of the oldest on Fanø. Moreover, the first house might have been found in an area here called Hovens Dal.
The first church on the island was here, although the name suggests that the place had religious significance before Christianity. Today, there are no foundations or remains of the original wooden church, nor the granite church that was later erected. It is, however, possible that the foundation for the baptismal font in Sønderho Church is from the original church.
Moreover, it is believed that the original fishing village named Østerho or Albo was located around here, probably close to what is now know as Albue Fuglekøje, but no archaeological research has been conducted.