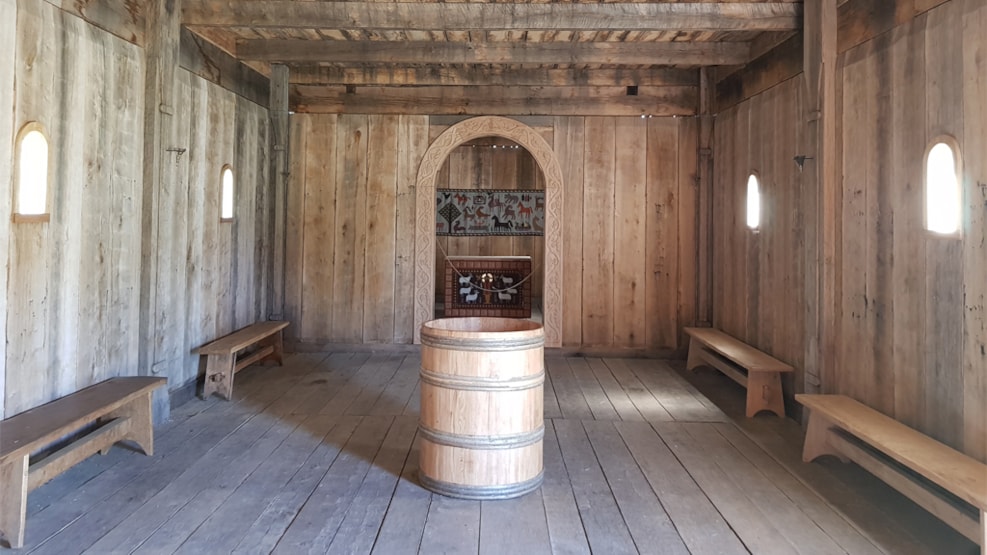 Ansgar Church
Ansgar Church in year 860 was rebuilt at Ribe VikingeCenter, where staff have worked at the beautiful church for three years.
There are no concrete traces of Ansgar Church, but there is sufficient knowledge about church building in the 9th century to carry out the reconstruction of Ansgar Church in the year 860.
The remains of the church that Ansgar built in the year 855 are probably hidden under Ribe Cathedral.
Watch our documentary on the construction of the Ansgar Church here