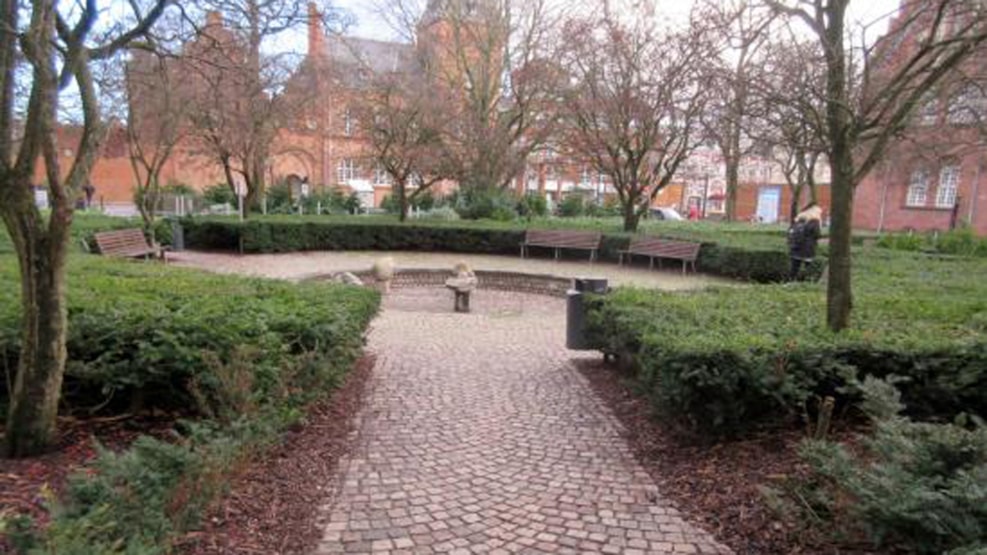 Art in Heerups Have in Esbjerg
In this very small garden at Torvet in Esbjerg there is a collection of small Henry Heerup sculptures.
Heerups Have was laid out in 1968 by garden architect Eigil Kiær with springs and sculptures.
In 1997, the garden was awarded the "City's Green Leaf".
Area: 2075 m2.