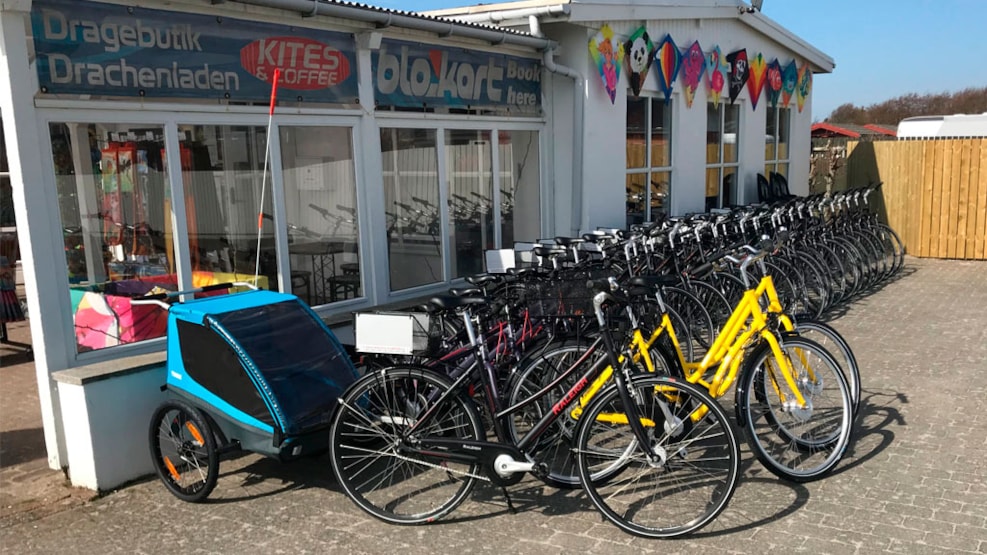 Bike Rental Rindby Strand | Club Fanø | Fanø
Experience Fanø's beautiful nature on the bike and leave the car, between Nordby, Fanø Bad, Rindby and Sønderho, it is safe for everyone to cycle in Fanø's scenic areas.
There are bike paths between the mentioned destinations, so it is safe for everyone to get around by bike. You can also choose to run alternative routes between the four destinations on Fanø. There are many forest paths, field roads and gravel roads which all provide a cozy and absolutely fantastic experience of Fanø's nature and wildlife. Take the bike to the nature playground, the bird nests, etc.
At Club Fanø we have new bikes with 7 gears, equipped with basket, luggage carrier, lock etc. There are for adults and children, there are bicycles with highchairs, electric bicycles, trailers and much more. You pay per. day. The more days the cheaper. The bikes are rented in Rindby and in Fanø Bad.