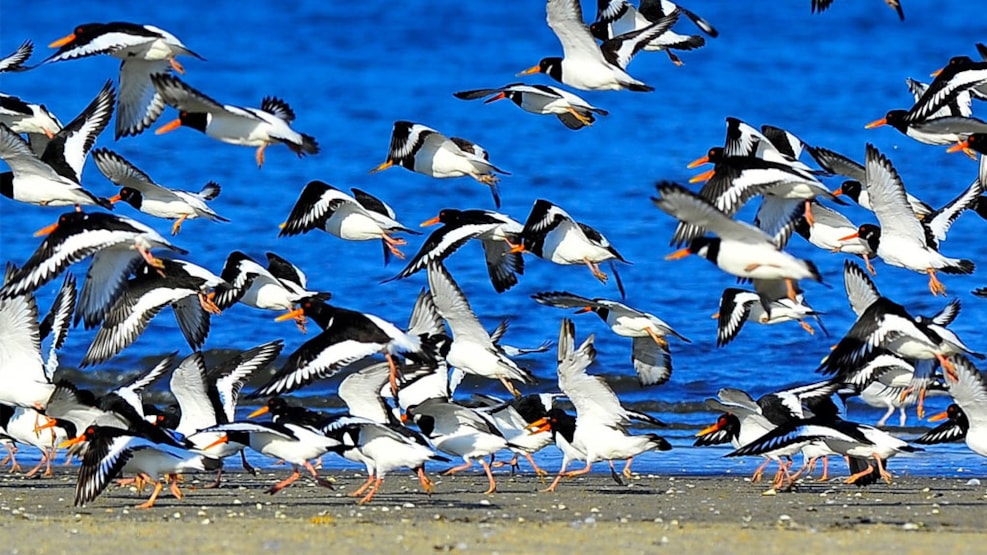 Bird life on Mandø
The migration season during the spring and the autumn is the best time to observe the birds in the Wadden Sea.
On Mandø, the best places for observing the birds are Skællebankerampen, Slusen and Sønderrampe. Until the middle of June, the breeding season is at its height and any traffic in the foreland of the saltmarshes must be accompanied by the greatest respect for the birds and their breeding grounds. 
Enjoy the birds from afar
On Mandø, the vulnerability of nature demands that you tread carefully and stay on roads and trails to ensure that birds and their nests are left undisturbed. Please respect all signs and guides.