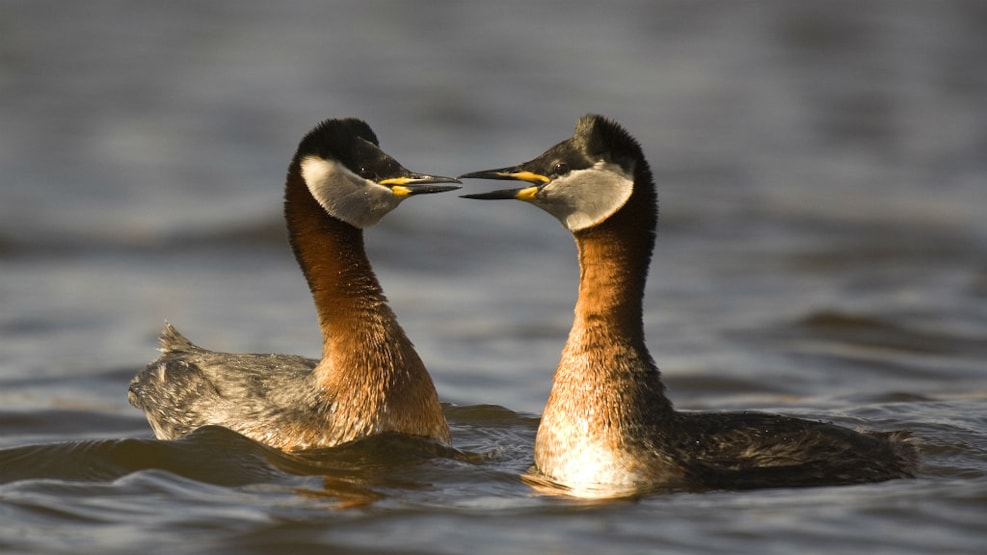 Birdlife on Fanø
Each of the the Wadden Sea's different habitats for animals and plants has its own very special importance for breeding and migrating birds. 
For more than 50 water-bird species, the Wadden Sea is of vital importance. It is estimated that more than 10 million birds pass the Wadden Sea during migration.
Duck Decoys on Fanø
The Duck Decoys on Fanoe are pieces of a cultural history, that is unique for Fanoe.
A Duck Decoy is a vary large bird trap - consisting of a pool with side canals covered with nets - meant for catching wild ducks. As the only place in Denmark, four Duck Decoys were build in the 19th century.
Albue Duck Decoy
Is situated in a beautiful and protected area next to the bay called Albue Bugt. Today, it is a museum. Albue Duck Decoy is privately owned and normally closed in winter.
Sønderho Old Duck Decoy
Has recently been restored. There is an exhibition about the history of the Duck Decoys, the surrounding nature and wildlife. From the bird watchtower you have a fantastic view of the Wadden Sea. The Duck Decoy is open all year (remember to close the gate) - free entrance.
Drained Tidal Areas
During low tide, when the tidal areas are drained, thousands of wading birds such as the dunlin, the Icelandic sandpiper, the little godwit and several species of ducks and geese search for food in these nutrient-rich areas. The birds "refuel" before traveling to the breeding areas in northern Scandinavia, Siberia and Greenland, or in transit to the wintering areas further south.
The large mussel beds in the Wadden Sea are an important food source for birds, such as the eider and the oyster catcher. In-land sites are also of great importance as they are the 'breadbasket' -especially for mallards, wigeons and pintails, as well as, for the pink-footed goose, Brent goose and barnacle goose.
The Nightjar
In many ways the nightjar reminds of an owl being active during night. You cannot see it but you can hear its very characteristic growling.
The best possibilities to experience the nightjar is in Fanø Klitplantage (the dune heath) during the months of May, June and July - from sundown and a couple of hours onwards.
You can experience the nature on your own or participate in one of the many arrangements that the nature guides, The Danish Society for Nature Conservation and others organize each year.
Encounter with nature on Fanø
The encounter between you and animals, plants, natural phenomena, landscapes and other people who walk in the nature -this is what creates the experiences in the nature.