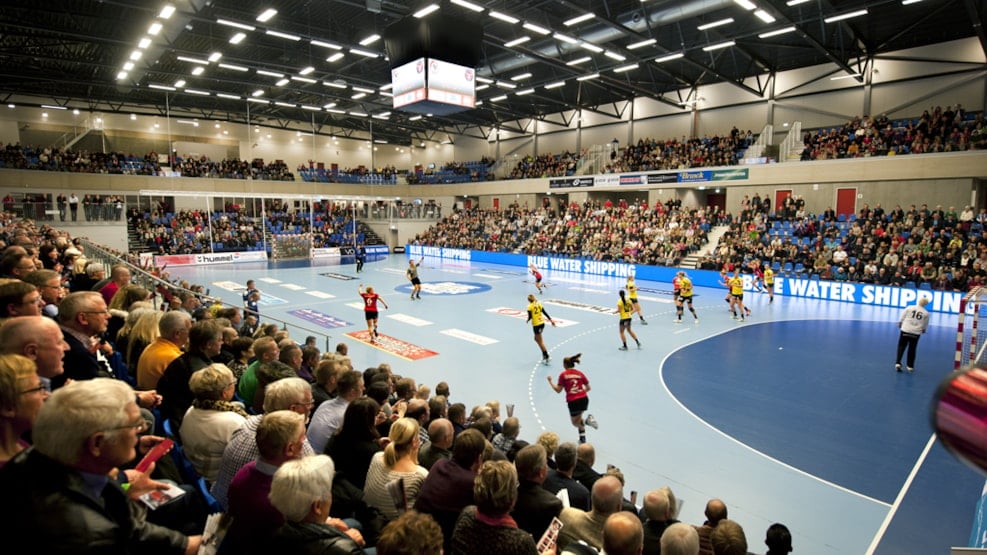 Blue Water Dokken - Sport & Event Park Esbjerg
Blue Water Dokken Esbjerg - main venue for sports and events on the West Coast of Denmark.
The Blue Water Dokken within Esbjerg Sport & Event Park is a modern sports arena. The arena was officiallly opened in 2012, and the impressive setting also makes it ideal for exhibitions, trade fairs, concerts and shows.