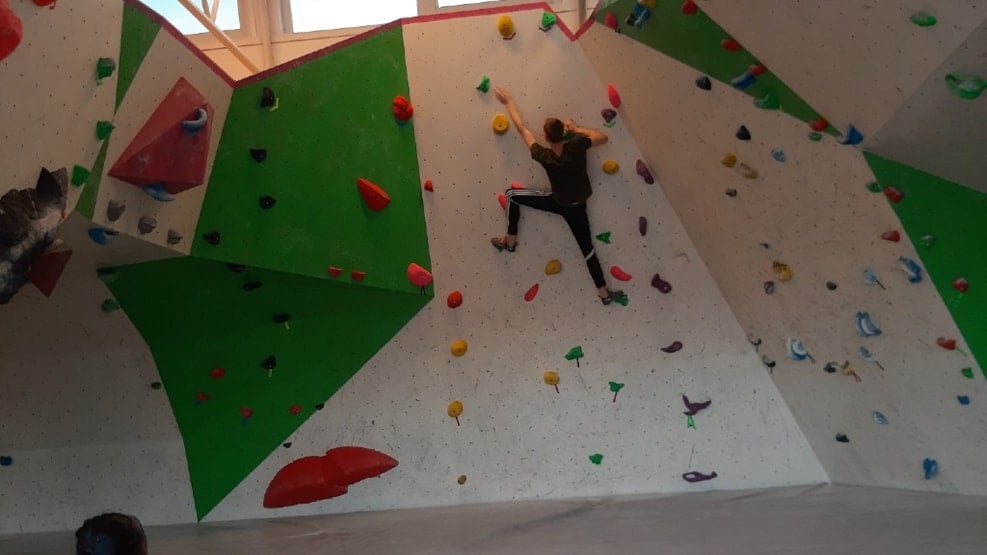 Boulder Hulen in Esbjerg
Bouldering is indoor climbing, for both adults and kids. At Boulder Hulen we have all levels - from beginner to the elite.
Bouldring is indoor climbing on short walls under 5 meters. This type of climbing is done without ropes or harness. Instead there are thick mats underneath the walls.
A great activity for the entire family
Bouldering in our climbing center is for everybody - adults and kids, elite and beginners. No previous experience with bouldring is necessay, so just drop-in at Boulder Hulen.
The boulder problems (the "roads") are divided into different levvels by tape color, so that you can easily find the difficulty that suits you.