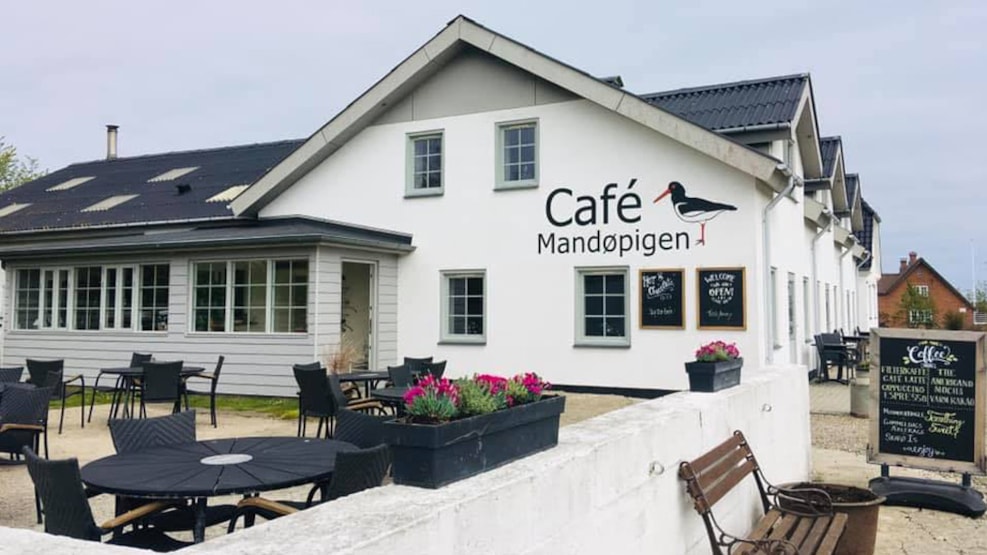 Café Mandøpigen on Mandø
The kitchen at Café Mandøpigen offers exciting lunches, a good cup of coffee or tea and a little delicious for the sweet tooth.
Café Mandøpigen emphasizes the use of good ingredients. The lunch can consist of lamb from Mandø, smoked fish from Hvidesande, cheese from Jernved dairy and bread from probably Ribes best bakery "Pompei".

For tea, we serve home-baked cake and good barista coffee or tea. Evening menu must be pre ordered and here we can offer Lamb from Mandø or Salmon from Hvidesande.

Café Mandøpigen is located on Mandø island, in the middle of the village, and is a stylish café, tastefully decorated in a former barn, with rustic wall's and exposed ceiling beams.