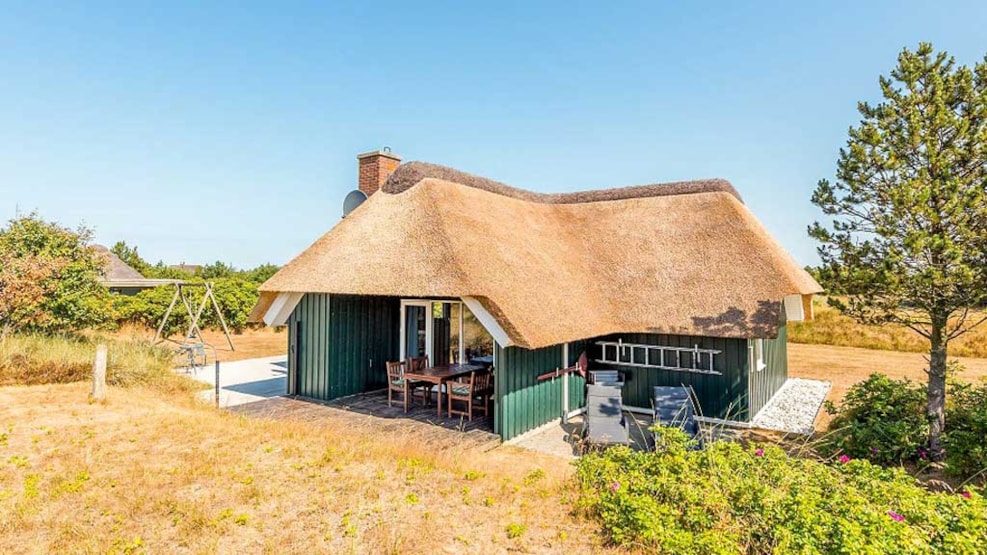 DanCenter Blaavand - holiday homes
DanCenter Holiday home rental around Esbjerg
DanCenter is one of the largest providers of holiday homes in Denmark. You can rent more than 1,000 holiday homes around Esbjerg with DanCenter. Therefore it is easy to find a house for your holiday. For example, choose whether it should be a small cozy house at a good price, or if you instead want more comfort in a luxury holiday home with whirlpool, sauna and perhaps swimming pool.
We also have holiday homes if you are a larger group of people who are on vacation (up to 24 people). For example, choose our "activity houses", where you can pass the time with table tennis, billiard or similar facilities.
Rent a holiday home for a short holiday or weekend stays
It is not only possible to rent a cottage on a weekly basis. At DanCenter you can choose to rent a house for just 2 days. Therefore, you can get off on a weekend stay in a holiday home or take an extended weekend during the year.
Popular holiday homes areas near Esbjerg
Some of Denmark's best and most popular holiday home areas are just around Esbjerg. Visit for example Fanø Island, which is a short boat trip from Esbjerg or the area Blåvand which is just 30 km from Esbjerg. Both places have a DanCenter local office where you can get help if questions arise before, during and after your holiday. It is also at the local office that you pick up your key for the house.
Rent a holiday home near Esbjerg with DanCenter Holiday home rental at www.dancenter.com
We look forward to seeing you!