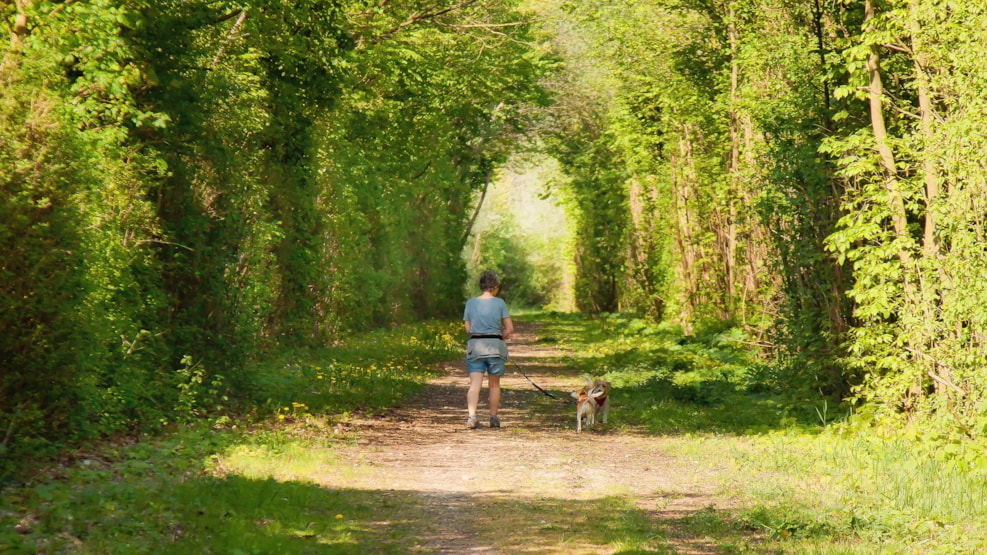 Dog forests in the Area of Toender
Off-leash dog areas in Tønder Municipality
Dogs must always be kept on a leash when outside. Off-season, from 1. October – 31. March you can walk your dog off-leash on the beach on the western side of Rømø.
Alternatively, you can visit designated forest off-leash dog areas, which are open all year round. Here the dog is allowed to frolic freely. However, you must keep your dog controlled and restrain it from interfering with other people and their dogs. Off-leash dog areas in Tønder Municipality are usually fenced in and situated in a scenic setting, with outdoor tables and benches nearby for resting.
1. Off-leash dog area in Tønder, is located at Kampvognsvej by Tved north of Tønder. It is the municipality's largest off-leash dog area with approx. 13 ha of forest, field, and lake. Note: The area is not fenced!
2. Off-leash dog ares South of Løgumkloster, Damhusvej. A nicely maintained small dog forest with trees and open space.
3. Off-leash dog area between Skærbæk and Toftlund near Renbæk. Take the main road 175, after Renbæk fiskesø turn into Klostervejen to the left. After 600 m, the area is on the left hand.
4. Off-leash dog area Lindet Skov at Arnumvej/Allerupvej. The area is 10.5 ha large with mostly conifer trees and is close to the Arnumvej car park.
5. Off-leash dog area Toftlund is behind Toftlund Hallerne, Stationsvej. A small dog forest close to the city.
6. The off-leash dog areas on Rømø. Rømø has three off-leash dog areas: west of Lakolk camping site and close to the beach; in Vråby plantation in the middle of the forest and in Kirkeby plantation, close to the car park at Havnebyvejen.