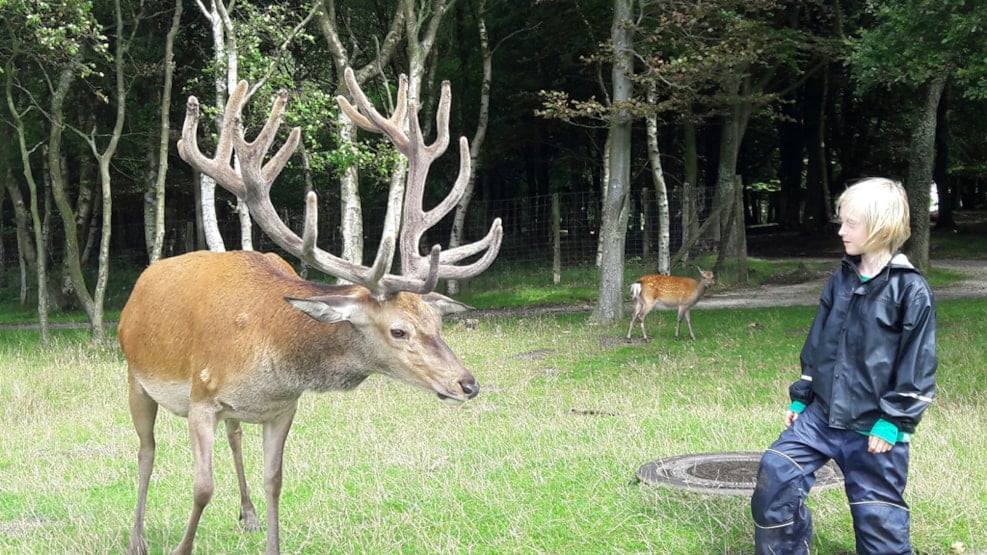 Dyrehaven in Nørreskoven - forest area with deer
Get close to the wild life in dyrehaven in Esbjerg - green oasis near the town centre.
In Dyrehaven in Esbjerg you can enjoy the deer on close hand. But remember they are wild animals so handfeeding is not allowed and only feed them with fruit and vegetables thrown on the ground. No pasta or bread, please!
From September until the end of November extra caution is necessary because of the mating season.
Parking
Just across from Spangsbjerg Hospital.