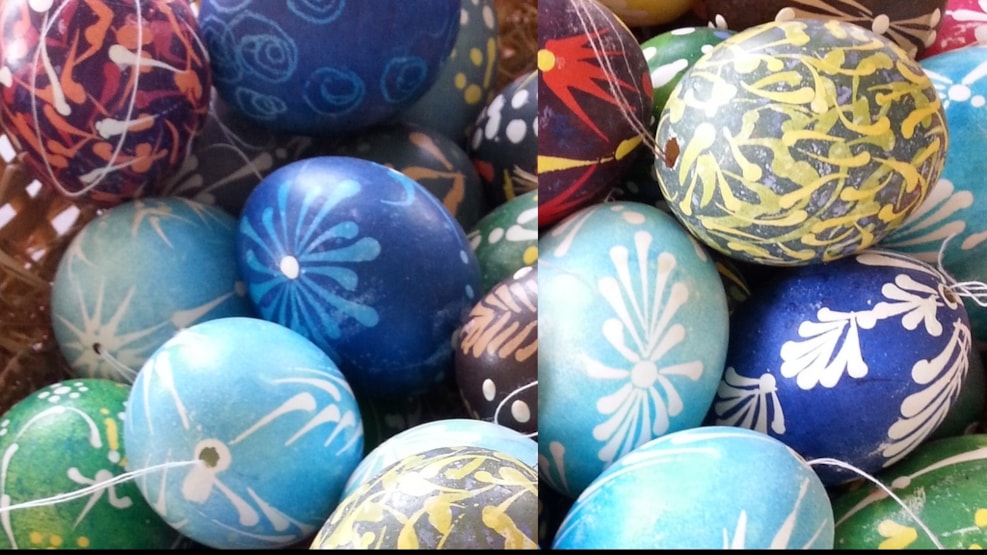 Easter at the museum
Decorate Easter eggs, cut a easterletter or go hunting for the Easter Bunny's eggs in the exhibitions.
If you want to learn how to decorate eggs with a very special technique where wax and colors are layered, stop by on Tuesday or Thursday during Easter week. Some quickly master the technique and can make complicated patterns, but less can also do that.
We are ready to help you, so that you also get a beautifully decorated egg home.
If you'd rather cut a nice easterletter, we of course also have lots of paper and scissors ready, so you can just get started.
And if you want, you can go on an Easter egg hunt in the exhibitions, where the Easter Bunny has once again jumped around and hidden his eggs this year.