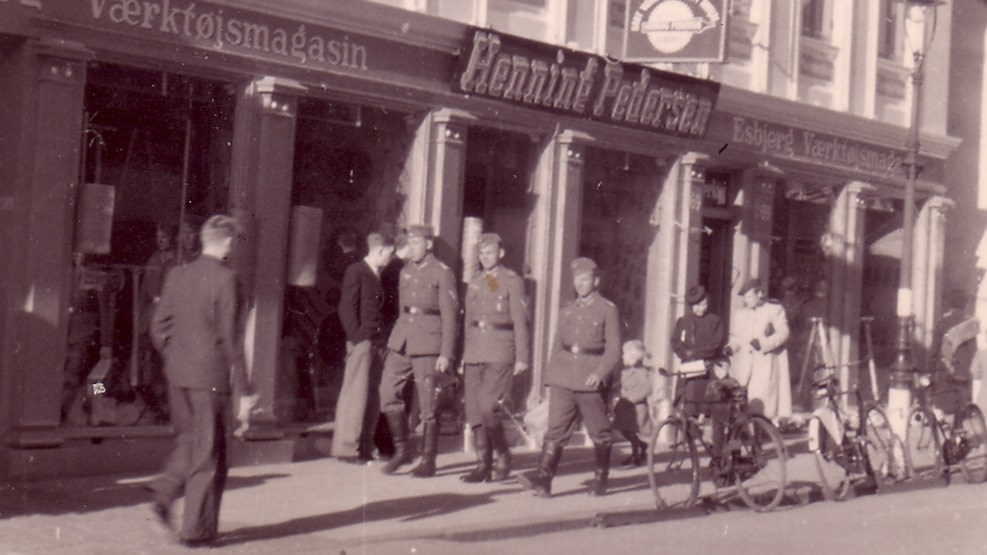 Esbjerg Museum - the city's history from 1900-1950
Three new exciting exhibitions - Occupied Esbjerg 1943, Resistance and Esbjerg 1900-1950 plus special exhibitions.
From its beginnings in 1868, Esbjerg became the 5th largest city in Denmark in just 100 years. It took the lead in areas such as urban development, social policy, schools and kindergartens.
Esbjerg was the first Danish city to be affected by the Second World War, and the first city to offer resistance to the occupying power. Esbjerg Museum has three exhibitions covering the occupation period and everyday life in Esbjerg from 1900 to 1950. A much praised exhibition, THE OCCUPATION - Esbjerg 1943, gets visitors involved when the fictional "Hansen family" welcomes them and asks for help in resolving the dilemmas they faced during the occupation. RESISTANCE - Esbjerg Ribe Bramming 1940-45explores the local resistance struggle in depth. In the Esbjerg 1900-1950'exhibition visitors can visit the grocery store, the shops on the town square, the apartment of a worker's family and that of a director.