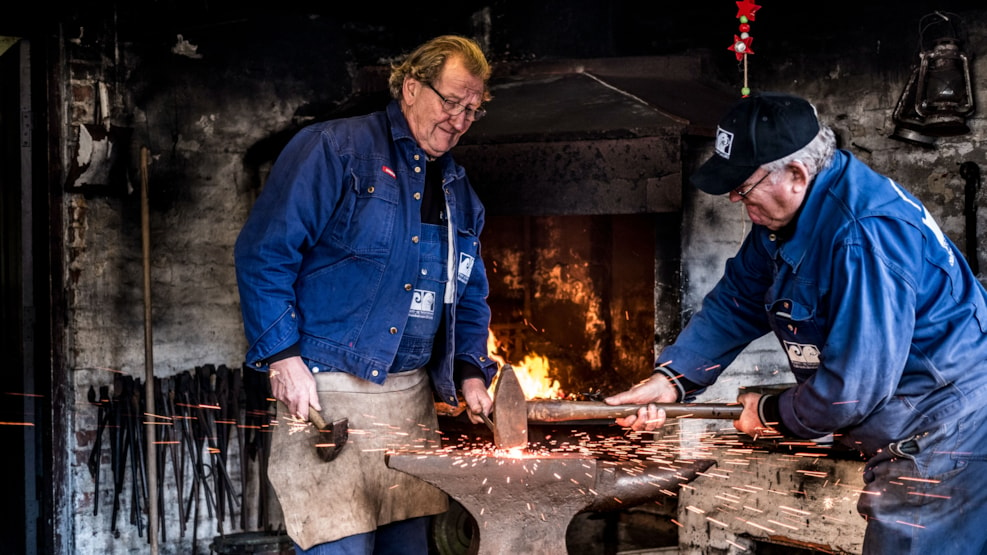 Experience an authentic harbour environment at The Fisheries and Martime Museum
Exciting and educational things happen at the museum every weekend! See the current schedule right here.
In our large outdoor exhibition, you can experience an authentic harbour environment when the working workshops are manned by museum volunteers. Here you can meet blacksmiths hammering away at the iron or hear the sound of the old fishing port as the old cutter engines are started by the engine men. You can also meet the dragnet manufacturer tying fishing nets or watch wood being cut into ship sides in the block saw.
Many of the museum's volunteers have worked at or been associated with Esbjerg Harbour when it was a busy fishing port.
*Please note that not all workshops are necessarily manned.
The workshops are open from 10:30-14:30.