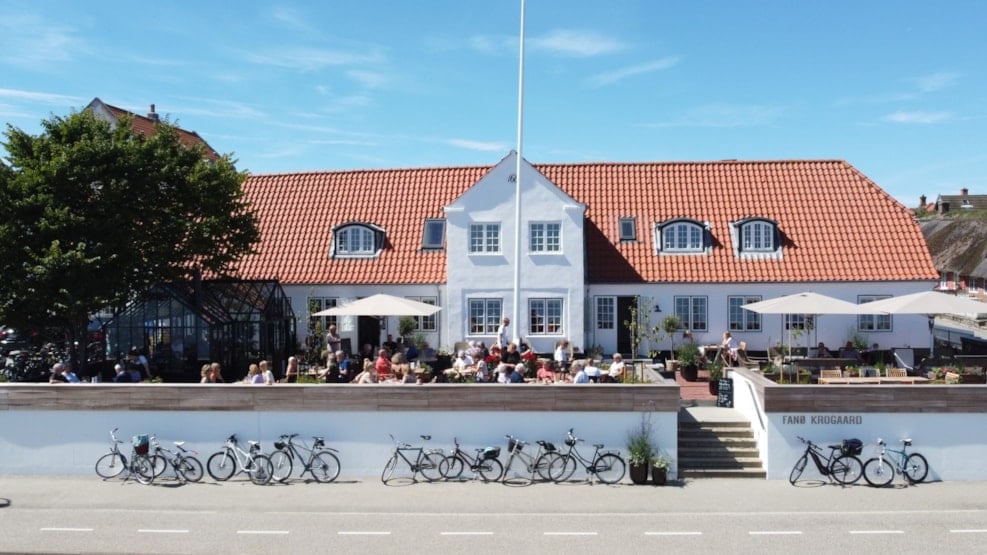 Fanø Krogaard
Your home on the other shore - just a 12 minute ferry ride from Esbjerg Harbour - with a view over the Wadden sea and focusing on intimacy, local ingrediens and organics.
Fanø Krogaard is a reinterpretation of the classic inn concept where intimacy, good quality and lovely surroundings are united. Our 20 rooms and our eatery are beautifully decorated respecting Fanø's history and Krogaarden's heritage.
We have exerted ourself when decorating our lovely rooms to give you the unique feeling of Fanø Krogaard, where charm and soul are essential. Art and furniture are hand-picked, so you can stay in an authentic atmosphere with a mix of vintage, antique and timeless Danish design.
Just a 12 minute ferry ride from Esbjerg, the newly renovated inn is located in the absolute front row with a spacious view of the Wadden sea and the the sandbars, where the seals are staying on a daily basis. The fantastic view can be enjoyed from our large terrasse, which also offers an orangery with a fireplace for the chilly days. Here you can enjoy classic dishes from our kitchen, where quality, local ingrediens and organics are the pride of place.
At Krogaarden food is something you gather around for sharing by tasting and experiencing in unison.