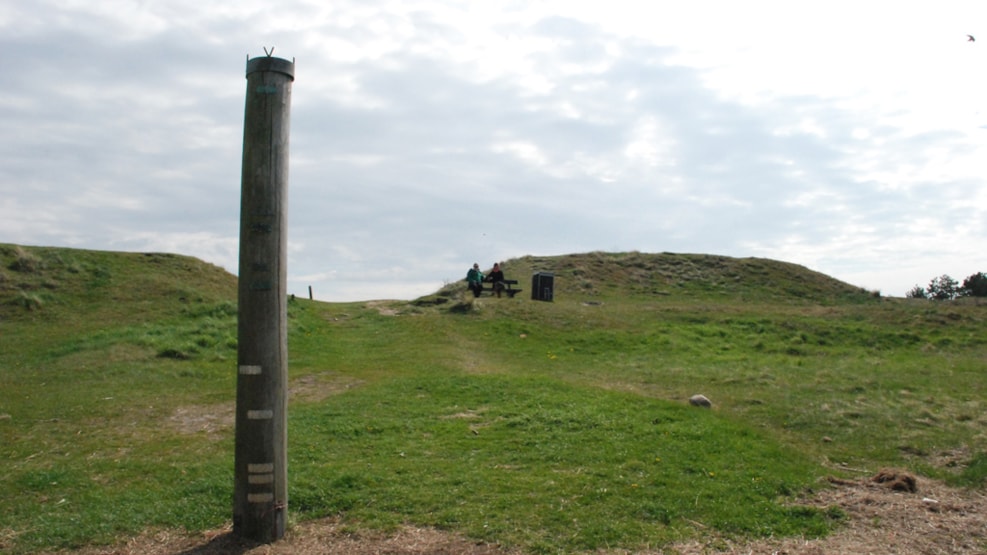 Flood column on Mandø
The storm surge column stands on the road through the dunes past the rescue station down to the sea. It tells of Mandø's close contact with the not always peaceful Wadden Sea.
Many times over the centuries, the sea has washed in over Mandø. The current flood column was erected in 1959. It is crowned with a bronze wreath with the initials of the four corners of the world.
See also the flood column at Mandø Ebbevej on the mainland with a carving of "Mrs. Ingeborg".