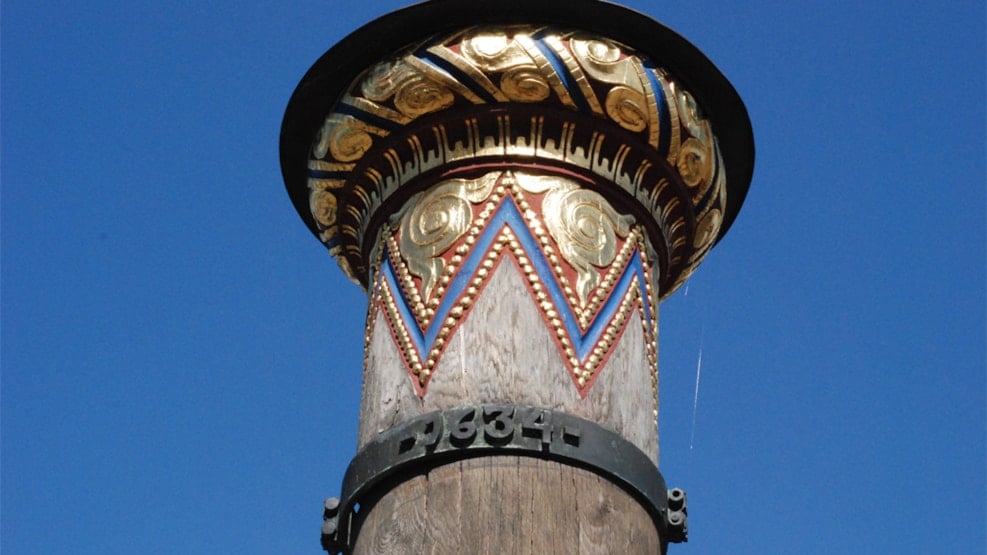 Flood Column in Ribe
The flood column was erected 14th November 1922 and is an impressive oak pole with bronze rings and with its gilded "hat" it could look like a mooring pole for gondolas in Venice.
The flat marshland and its farms and towns, surrounding Ribe, have been exposed to flood as long as they have existed.

The worst disasters in Ribe in historical times are marked on the Flood Column, the top ring of which a good 6 meters above normal water level, shows the flood of 1634 which washed away many farms and houses and drowned several thousand persons. Exposed buildings had to be evacuated when a flood was threatening as late as 1976. The first dike to protect Ribe against the flood was built in this century, and it has been reinforced over the last few years.