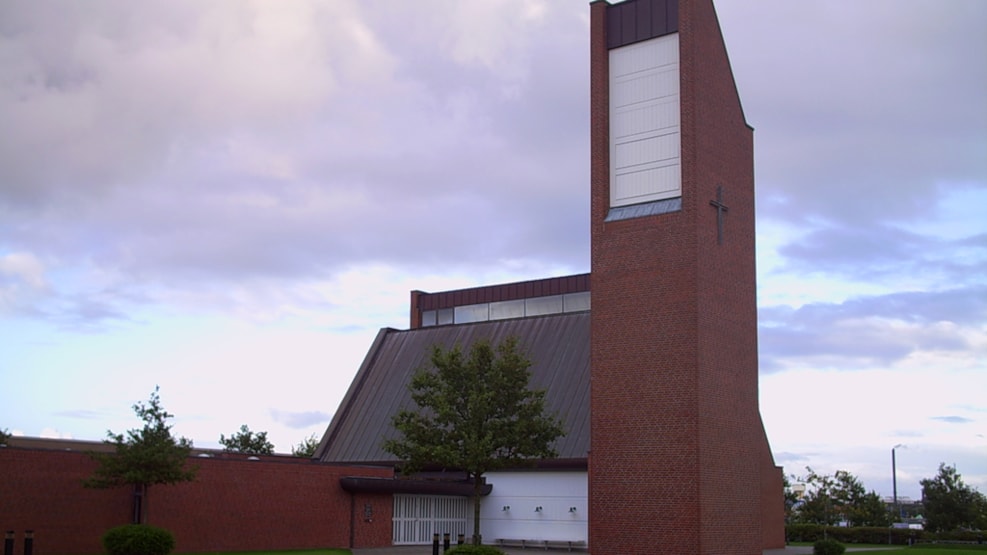 Gjesing Church
Gjesing Church from 1983 is a modern church center with church rooms for approx. 170 people, church hall and other rooms.
The remarkable thing about Gjesing Church is the interesting masonry and copper roof, bright and simple church room, altarpiece by Jette Nevers, Funen.
Architects: Niels Munk and Kjeld Wohlert.

Service every Sunday at 10.30.