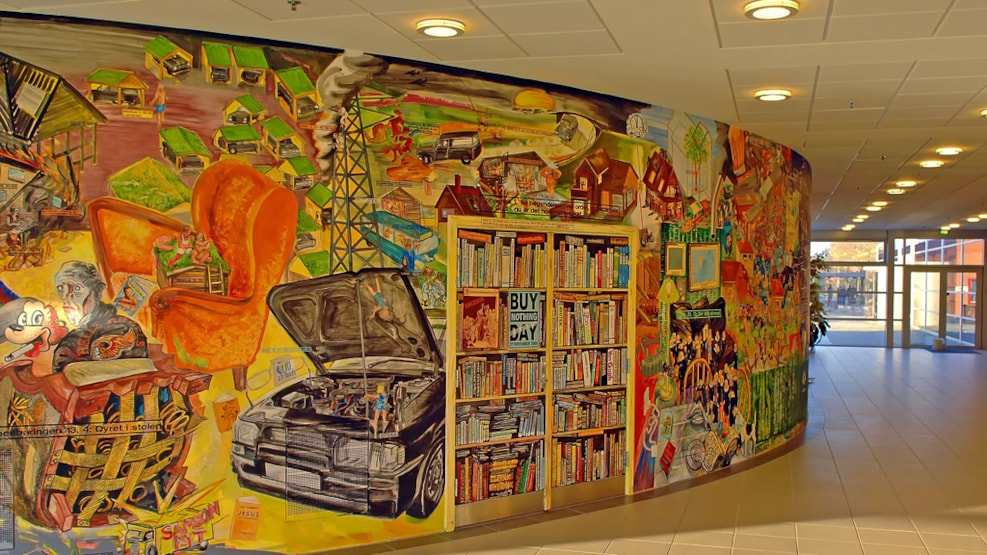 The Gospel of Esbjerg - large wall painting
The Gospel of Esbjerg is a 140 m2 mural that interprets the Bible in pictures and text in a modern language. The unique work of art is made by the artist Erik Hagens.
The artwork shows good, scary, provocative and humorous stories in 2013. Among the motifs in the picture are about 150 Bible quotes. The artwork can be found at UC Syd, which is an educational institution and the artwork is therefore only available during the school's opening hours from kl. 8.00-16.00 Monday-Friday. Also in the summer months.
Lectures can be arranged at phone +45 72 66 20 00. The price is stated upon enquiry.