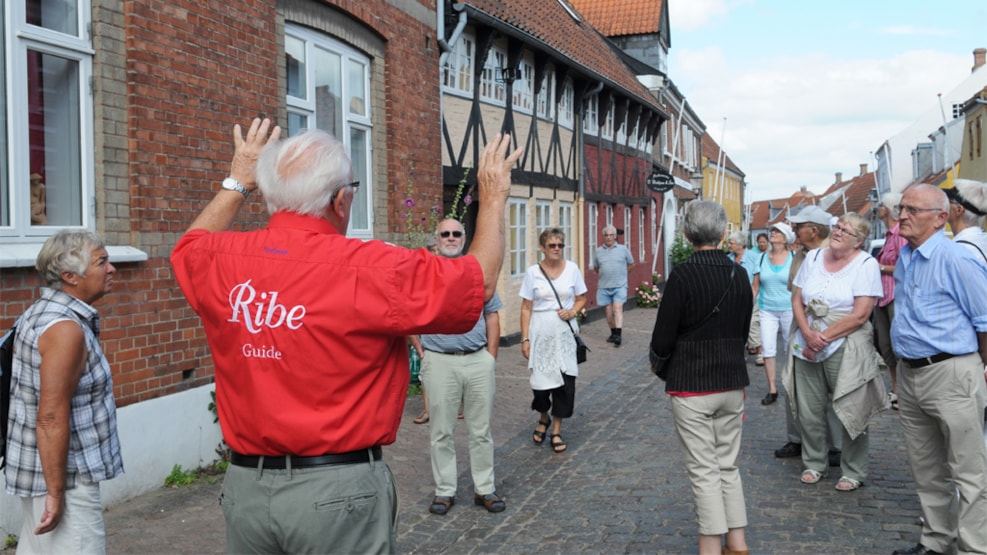 Guided tours in Ribe - our history
The history of Ribe - the oldest town of Denmark, is long, dramatic and fantastic.
There are stories everywhere in Ribe. Make your visit a very special experience by walking around the historic streets and alleys with a Guide.
Book your own guided tour, you decide time and place.