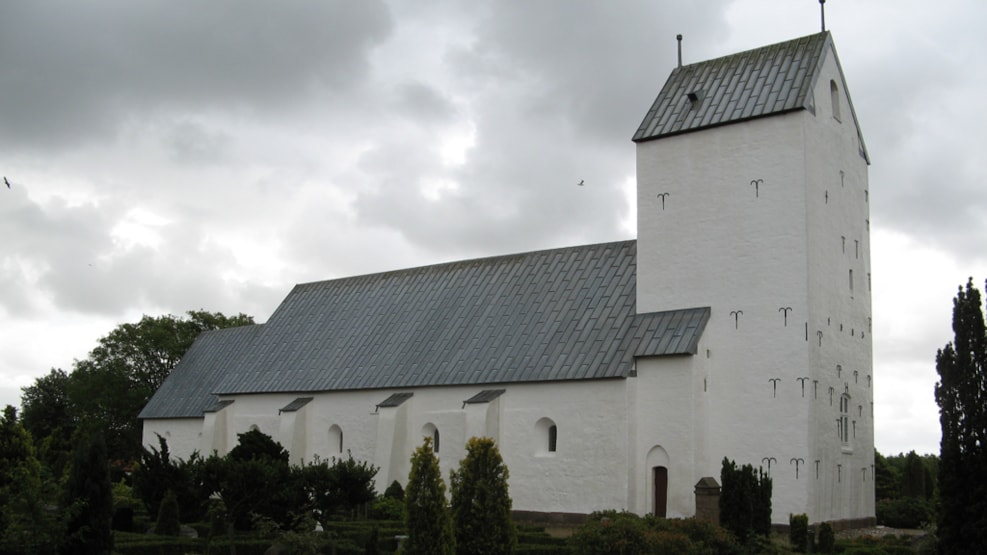 Guldager Church
The original church building in Guldager was a Romanesque church from the 12th century, dedicated to Saint Martin (Bishop Martin of Tour, who lived in the years 315-397).
An impressive village church from the 13th century, richly equipped. There are crucifixes from the high and late Gothic periods, and on the rood loft a frieze from the 17th century depicting the apostles.

Service every Sunday at 10.00.