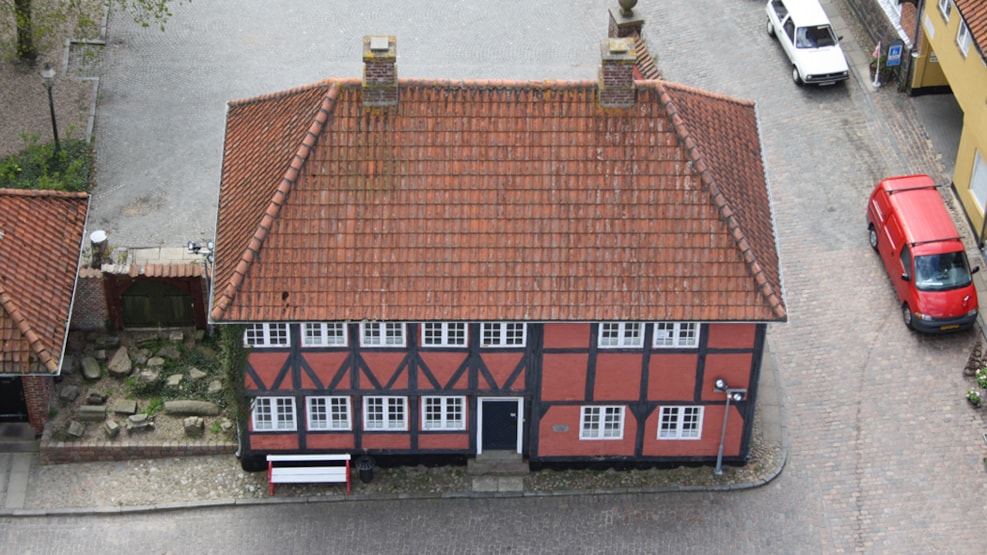 Hans Tausens House in Ribe
Hans Tausen's House, on the south side of the cathedral of Ribe. The house is from the 16th century and is all that remains of the bishop's residence. The home of of the Lutheran bishops, among them Hans Tavsen.


Denmark's reformist, Hans Tausen, was the bishop of Ribe from 1542 to 1561, the year he died. Hans Tausen's House, as well as his statue is located by the Cathedral. He translated the Bible into Danish, wrote a collection of sermons and composed psalms.