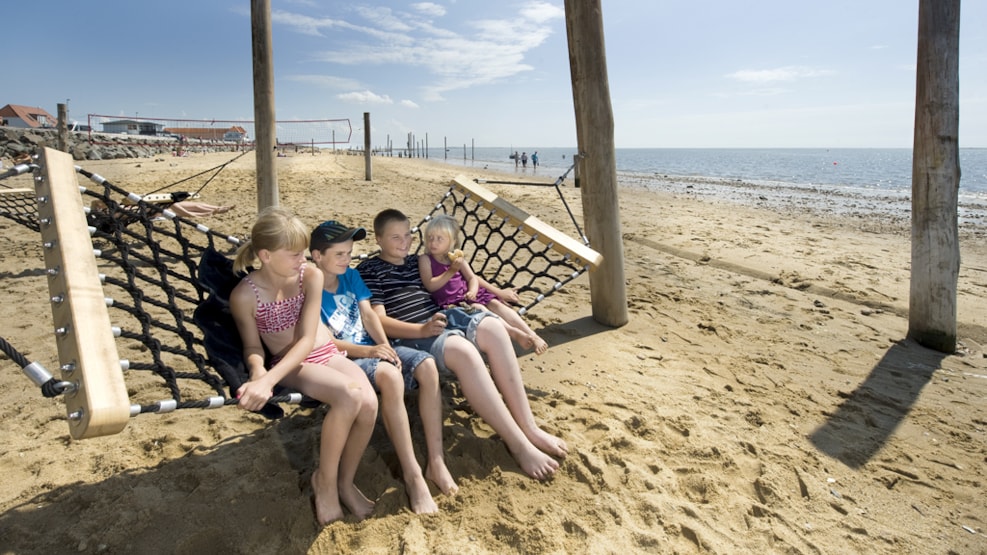 Hjerting Beach - beach life at Esbjerg
The 660 meter long beach promenade at Hjerting Strand offers several opportunities to enjoy the good views of Ho Bay, be active, swim and not least use your imagination.
The 660 metre long wooden promenade is equipped with benches, slopes, stairs and platforms. Special sea platform which, at low tide, lies like a piece of furniture on the beach, and at high tide like an island in the water. Lots of facilities for playing, for instance beach volley and good kite surfing. Speedboat sailing and water-skiing permitted at Hjerting from 1 March till 30 September.
Further information: Oxbøl Statsskovsdistrikt, tel +45 76 54 10 20.

Renting out bikes and kayaks Hjerting Badehotel at the beach.