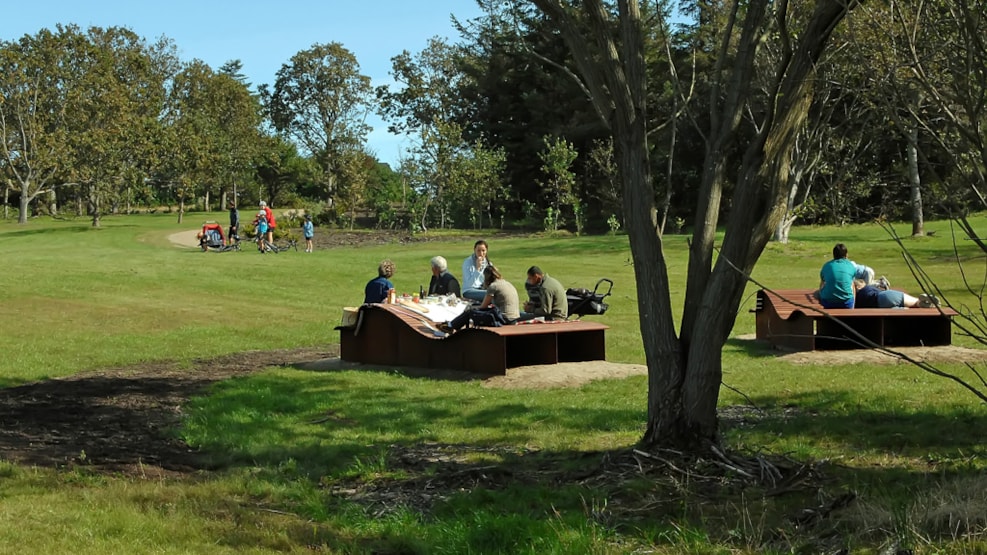 Hjerting Beach Park - close to the Wadden Sea
Hjerting Strandpark offers a varied nature and the construction of the park was based on the area's nature. The park is close to the Wadden Sea and Ho Bay.
The nature in Hjerting Beach Park varies a lot - beach, tidal meadow, moor, heath and wood. In the park you will find special wooden benches from which you can enjoy the beautiful view of the sea.

Also in the evening it is worth visiting the park with the winding path leading from Sanatorievej to the sea illuminated by luminous balls.

In the park there is a sculpture by the Portuguese artist Rui Chafes.