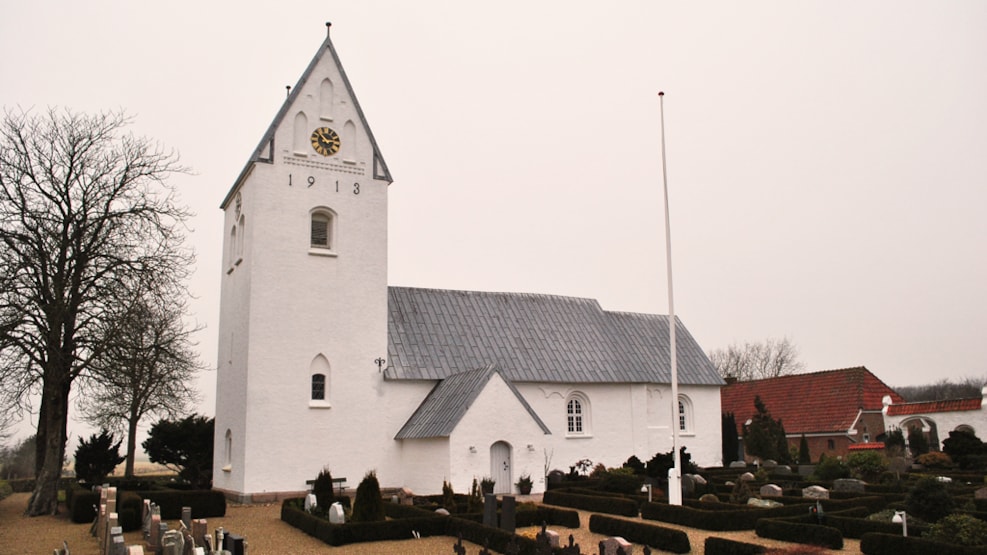 Hjortlund Church
Hjortlund Church is located on an elevation down towards Kongeåen and until the Reformation in 1536 the church belonged to Ribe Cathedral.
Then it was placed under the Danish king Christian III in his capacity as duke of Schleswig-Holstein. From 1580 Hjortlund Church formally belonged to the Danish Crown until the church became self-sufficient in 1913.
Like neighboring church Kalvslund, Hjortlund Church was built over two stages in the first half of the 13th century. The church is built in Late Romanesque style, and the building material is mainly the volcanic rock type tuf.