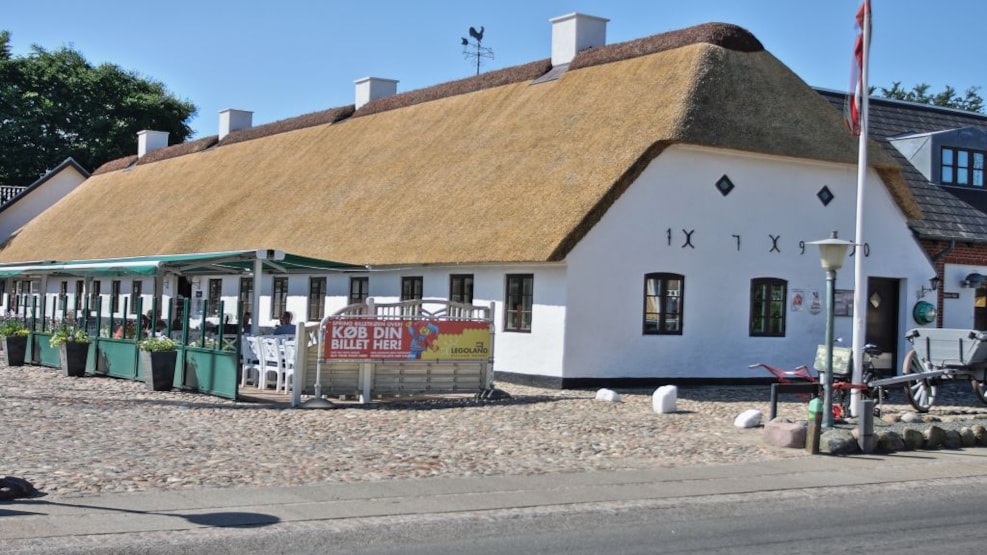 Hovborg Kro & Kursuscenter
The restaurant of Hovborg Kro offers the classic Danish kitchen prepared with local products. 
At Hovborg Kro good Danish dishes prepared with good products by skilled chefs. We prefer local products, and our potatoes are delivered by a local supplier from Hejnsvig and the breakfast table offers bread from a local baker.
The restaurant is located in the old inn building from 1790 with small low-ceilinged rooms of which the wall could tell many good stories about moorland farms, plantation entrepreneurs – both the Copenhagener plantations and Hovborg Plantation which is the first plantation registered as a private limited company with Hedeselskabet (the Danish Land Development Service). 
Our restaurant is always happy to welcome children. Obviously, we offer a special children's menu for our youngest guests and a colouring book for entertainment while waiting and we have tables with LEGO blocks for pauses. 
Our wine card has great focus on wines of own import from Luciana and Luigi Brunelli, Valpolicella Classico. We offer wines from other countries as well.
After dinner, you can enjoy Expresso, Cafe Latte, Cappuccino and Cafe Amaricano as well as common Danish coffee. 
We would also like to call your attention to the fact that we have a heart defibrillator, and our staff knows how to use it. Free parking almost on the doorstep.