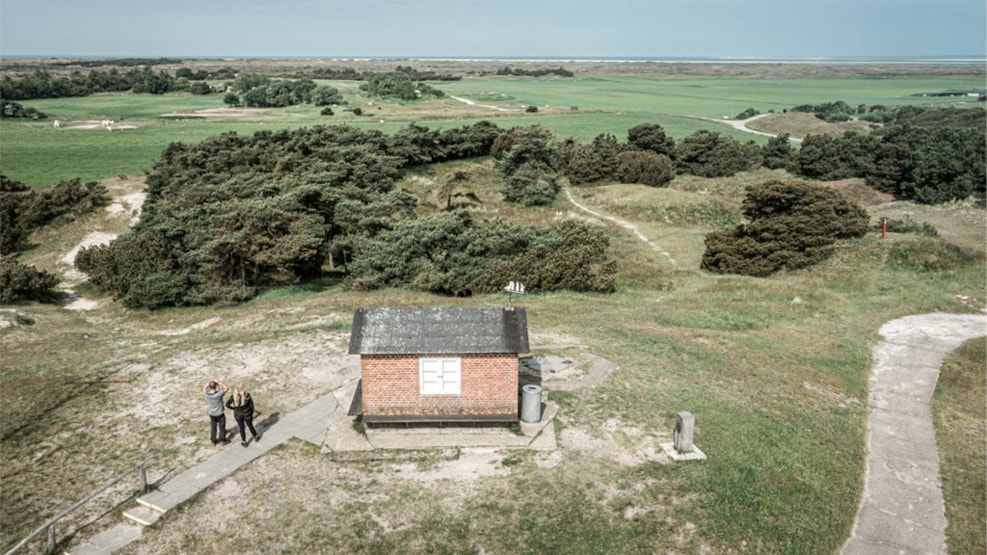 Kikkebjerg on Fanø
From the peak of the 18 m tall Kikkebjerg, you can enjoy a magnificent view over the northern tip of Fanø, Nordby and Esbjerg.
During the sailing era Kikkebjerg was used as a look out point for the pilots from Nordby. When Esbjerg Harbour became the center for shipping this function stopped. The old house on top of Kikkebjerg (Lodshuset - the Pilot House) was destroyed during the storm in 1999. The present house was erected as a memory of the original function of the damaged house.
Kikkebjerg is 17 meters high and is of course amoung "The Big 5" - the five highest mountains on Fanoe.