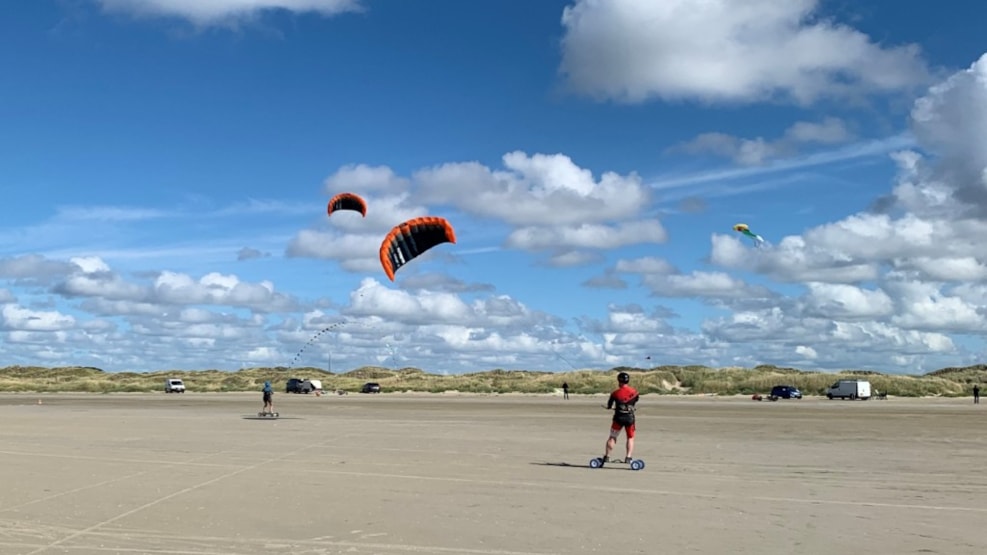 Kitelandboarding | Club Fanø
Landboarding is a fun activity for you who want to feel the power and adrenaline from a powerkite without getting wet.
Landboarding is also a good starting point if you later want to learn to kitesurf, as you will gain experience in managing a kite.
We have 2 types of courses, individual tuition or tuition in groups of a maximum of 4 people.
Individual tuition is for you who has only a single day to learn the basic techniques of Landboarding. It can also be for you who have experience with Landboarding but want to develop your technique. An individual course lasts 2.5 hours.
In the group courses for beginners, 2 people share a kite and a board with another student, so we are only 2 students running at a time. There is both a test course where you are introduced and learn how to handle a kite, and a 2 day course where day 1 is the same as the test course, while day 2 is the day when you get out to landboard in earnest. All group courses last 2 hours per day.