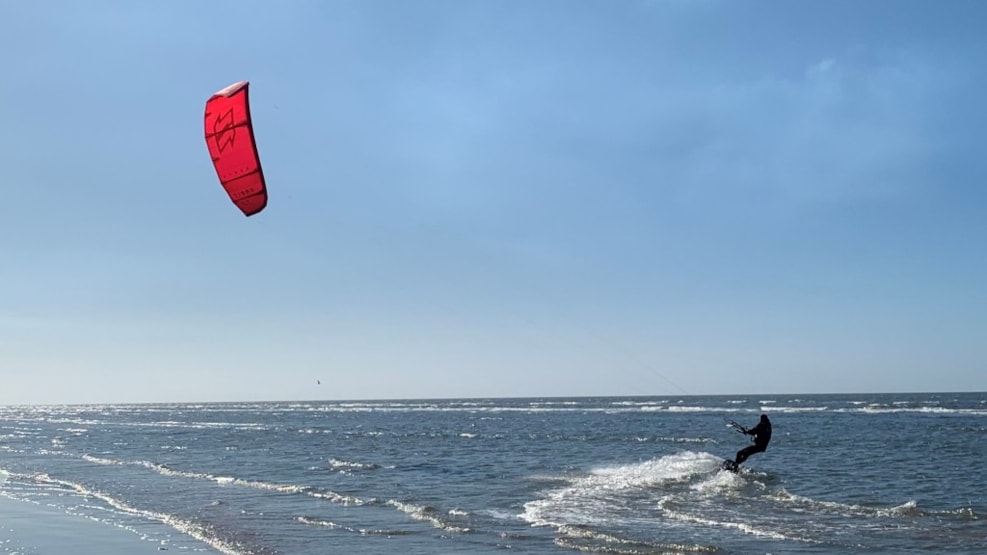 Kitesurf | Club Fanø
Fanø is an exciting place to learn kite-surfing. It is at once kitesurfing on the high seas and at the same time so shallow and calm that it is perfect for kite-surfing.
Club Fanø offers in collaboration with the experienced Kitesurf instructor Thomas Runggaldier courses in kitesurfing.
Kitesurfing is a water sport that has elements from other forms of surfing. The kite surfer uses a kite and a board to surf the water. All you need is wind and water, which means you can sail in lagoons or at sea. For beginners, it is an advantage that there are no waves.
Kitesurfing is one of the easiest surfing disciplines to learn. You should be able to kite surf on your own after a beginner course of 10 hours.
Thomas Runggaldier comes from Val Gardena in Italy and is an instructor in both kitesurfing and snowboarding. Thomas was also on Fanø in 2020 and excited even experienced kitesurfers with his teaching.
We have 3 types of courses:
3-day beginner course of a total of 10 hours: This course is the perfect choice for anyone who has not tried kitesurfing. We will provide you with basic safety knowledge and procedures. Once you have mastered the basic control of the dragon, you will make your first attempts at the water. The course is designed for 2 students per. Instructor. 2 students share a kite and a board.
2-day refresher course of a total of 6 hours: Our refresher course is dedicated to everyone who has previously tried kitesurfing. You will update your knowledge and improve your technique. We adapt our lesson to your skill level and pace. The course is designed for 2 students per. Instructor each with their own kite and board.
Private instruction: This is the best way to learn how to kite surf or learn your next trick. Our instructor designs your training goals based on your experience, individual needs and learning style. A private instruction is of 2 hours