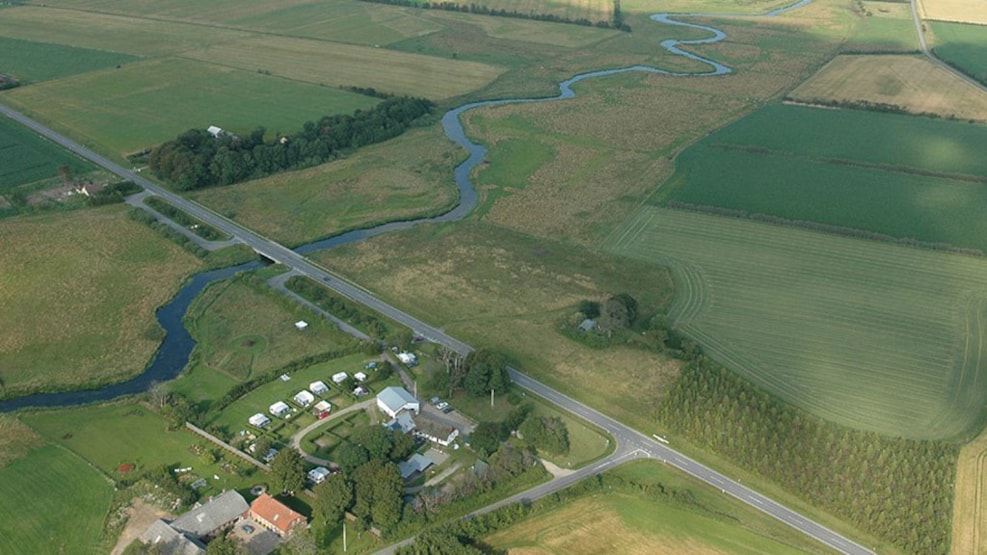 Kongeaa Camping and Canoe near Ribe
Go camping in the middle of nature on a cozy little campsite with Kongeåen in the backyard, where peace and nature are paramount - only 12 km from Ribe.
Kongeaa Camping is a small but very cozy campsite, placed right in the middle of nature, with access directly to the river Kongeåen, right in the most beautiful surroundings. Here it is dark at night, quiet and peaceful. Despite this, it isn't far to a lot of sights and experiences in the Southern part of Jutland and therefore it's a good starting point for a holiday or just a cozy weekend getaway.
Bring along your own caravan/camper or tent or you can rent one of our cabins or the holiday apartment, which also gives access to the campsite's facilities.
We also offer glamping in luxurious surroundings.
The area also offers fishing in Kongeåen and some fine fishing lakes nearby, or you can go hiking on the Kongeåstien.
You can also rent canoes at Kongeaa Camping for trips on the different rivers located around the area such as:" Kongeåen, Sneum Å or Ribe Å".
We will look forward seeing you.