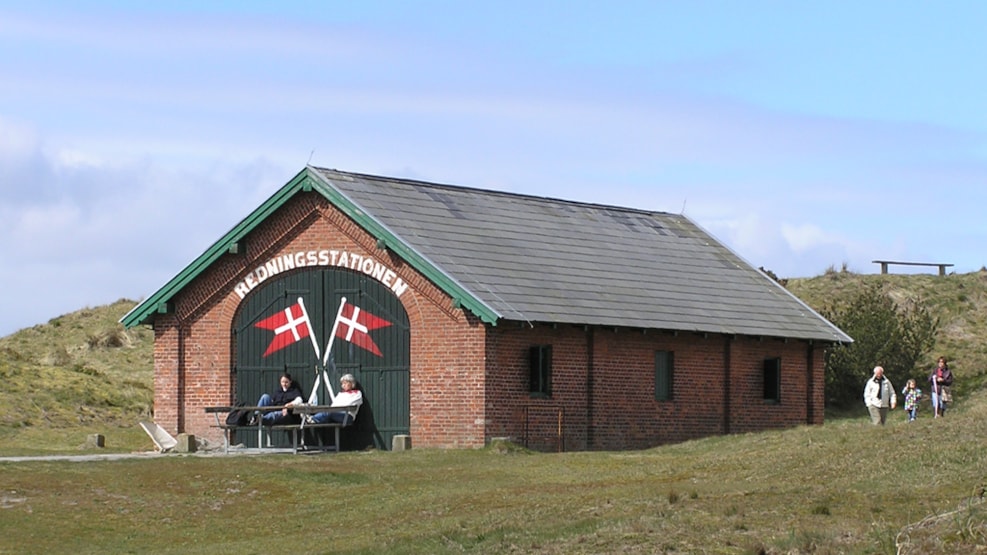 Lifesaving Station on Mandø
The life saving station is owned by Mandø Museum. It was in function as life saving station from 1912 to 1961.
During 1912 to 1961 the station was part of a major rescuing action by the loss of the fishing vessel "Valborg" of Fanø, where 2 men were rescued. Besides in some minor actions.