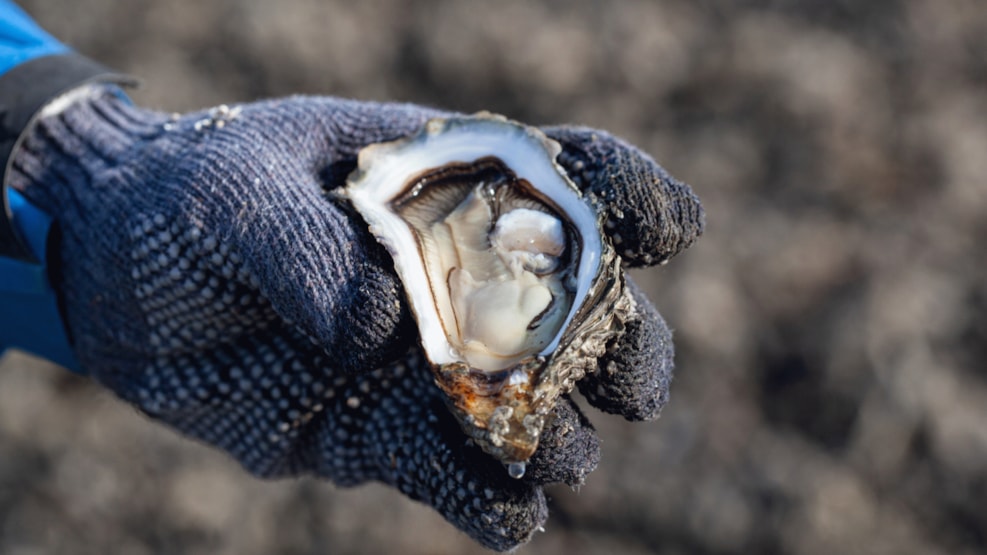 The little Oyster trip
Join our oyster tour in the Wadden Sea National Park.
During this oyster trip we will walk about 4 km, so everyone from the age of 8 up can participate. We will meet at the Wadden Sea Center for a short introduction before the tour begins. 
The destination of the day will be decided by the nature interpreter depending on the weather and water level. After the introduction, we will drive in our own cars to the starting point. From here we walk across the mudflats to an area with oysters, where there will be time to taste them and collect some to bring home. During our hike, also we look for birds and benthic animals while enjoying the unique landscape, which is a UNESCO World Heritage Site. The nature interpreter will of cause share a few stories about the area and animals we see.
Long shafted rubberboots and rain pant are necessary for the tour.
Good to bring:
- Long shafted rubber boots as well as wind- and waterproof clothing
- Extra socks
- Drinking water and something to eat (fruit, chocolate etc.)
- Backpack or bucket to carry the oysters home (buckets can be purchased at the Wadden Sea Center)
- Gloves for handling oysters (can be purchased at the Wadden Sea Centre)
- Oyster knife (can be purchased at the Wadden Sea Centre)
- Optionally, lemon and a bottle of bubbles (can be purchased at the Wadden Sea Centre)