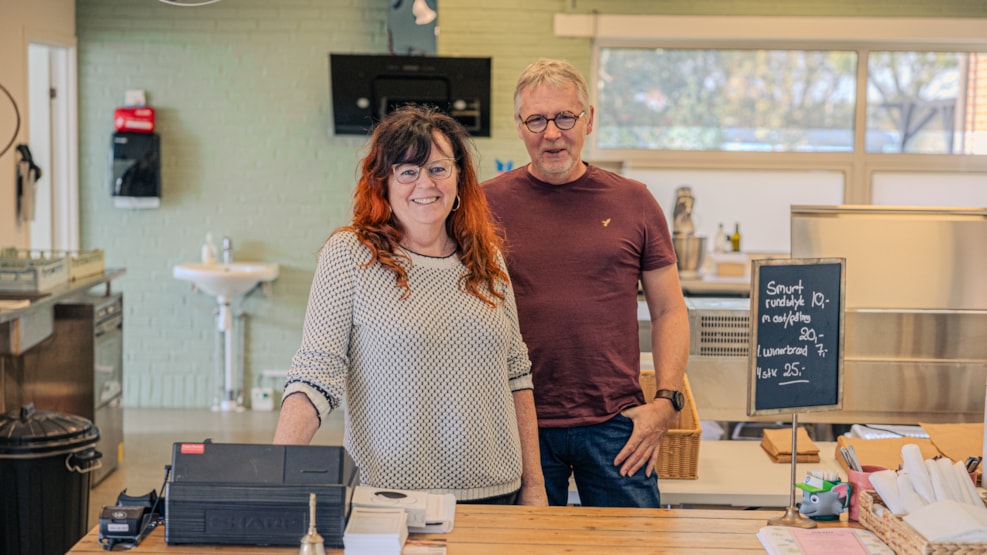 Madfruen i Skærbæk
Are you looking for a charming and cozy restaurant in the heart of Skærbæk? Madfruen is the place you've been waiting for. With a menu that mainly consists of delicious sandwiches, smørrebrød and sandwiches, Madfruen offers a selection that suits all times of the day.
Opening hours
Madfruen welcomes you at the following times:
Tuesday to Thursday: 7 - 17.30
Friday: 7 - 17
Saturday and Sunday: 7 - 11
About the food
The quality of the food is top notch. Every Friday you can enjoy hot food for dinner, while smørrebrød and sandwiches are freshly buttered when you order. The food is homemade and the portions are generous with filling. Specials on selected dishes are available on some days, based on what the chef has created specifically for that day.
interior design
The decor of the eatery is like a time travel back to a simpler time with its retro, "madam blue" style. It is a place full of charm and warmth, where you can relax and enjoy a cozy atmosphere.
Location
Madfruen is located close to the Skærbæk center and the scenic Wadden Sea, which makes it an ideal place to visit if you are in the area.
Additional Service
Take away food: Are you interested in taking Madfruen's delicacies home or to a special event? They also offer food out of the house.
Arrangements: From brunch to private meetings and events, Madfruen is the perfect setting for every occasion.
Handicap friendly: With good accessibility, Madfruen is also a place where everyone is welcome.
See you?
Madfruen in Skærbæk is more than just a place to eat; it is an experience. With its unique decor, varied menu and warm-hearted service, Madfruen is the perfect place for a cozy lunch or a relaxed dinner. If you are planning to visit Skærbæk or if you are a local who wants to experience something new, give Madfruen a chance - you will not be disappointed.