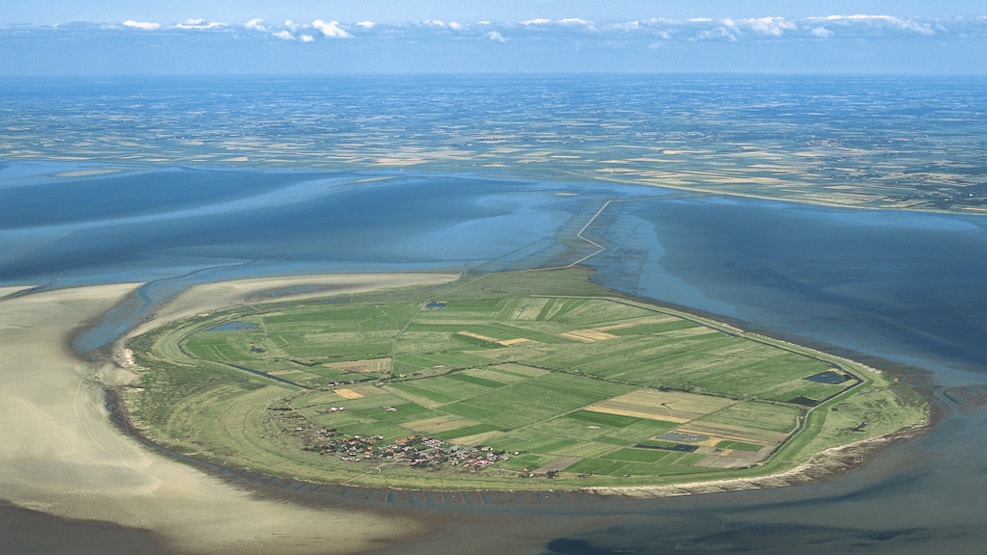 Mandø - the island in the Wadden Sea
Mandø has its own daily rhythm, which also affects the 40 residents. Although the nearest mainland town, Vester Vedsted, is only located 11 kilometres away, the mental distance is longer for the friendly and proud inhabitants of Mandø Island.
Coloured sign-posts mark different trails, where nature and bird life is at its most generous and sheep graze on the dikes. Koresand, a sandbank located southwest of Mandø, is also worth a trip. On Koresand it is possible to find amber, go for a swim in the North Sea, and watch the playful seals.
History and tradition
Mandø's history is marked by nature's often violet vagaries. In the 16th and 17th century, storm surges destroyed the first two churces, and taught by experience, the current, whitewashed church from 1639 was built on the highest point of Mandø Island. The village is now protected by a dike so the Mandø residents know that their lives and those of their animals are safe, when the elements rage.
Mandø i approx 8 km² big, and you can only visit the island at low tide. So remember to inform yourself about low and high tide before you visit the island.