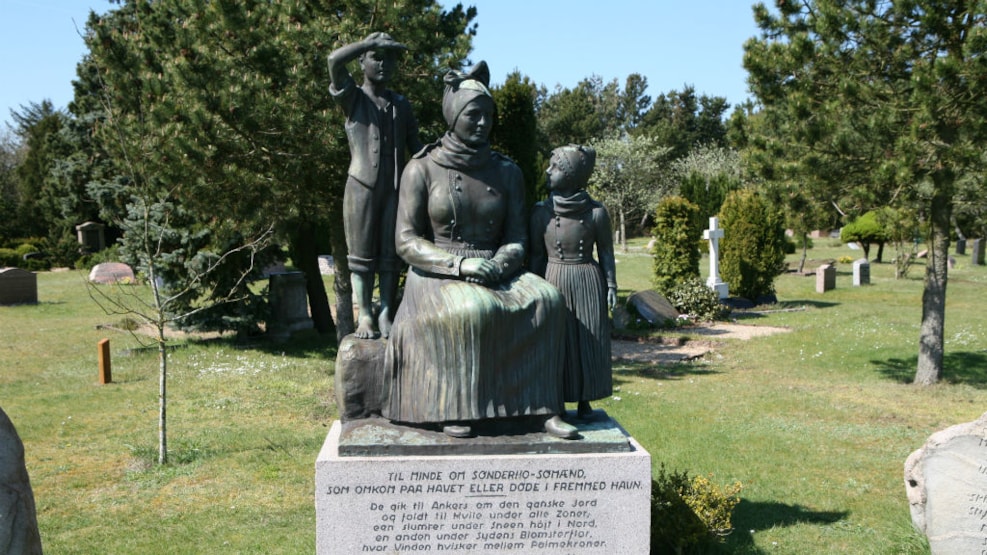 The Maritime Memorial - The new cemetery in Sønderho
The Memorial at the new church-yard is a monument to those who lost their lives at sea.
It was made by the sculptor Elo in 1955 and represents a Fanø woman and her children sitting watching the sea for their father to come home.

A memorial stone tells of the forty Sønderho woman who were widowed and the hundred children left fatherless, after a catastrophe at sea in 1825. The names of the 500 Sønderho sailors who have died at sea or in foreign ports from 1872 to the present day, are engraved on the stone boulders which surround the monument.

The church-yard is located on the outskirts of Sønderho.