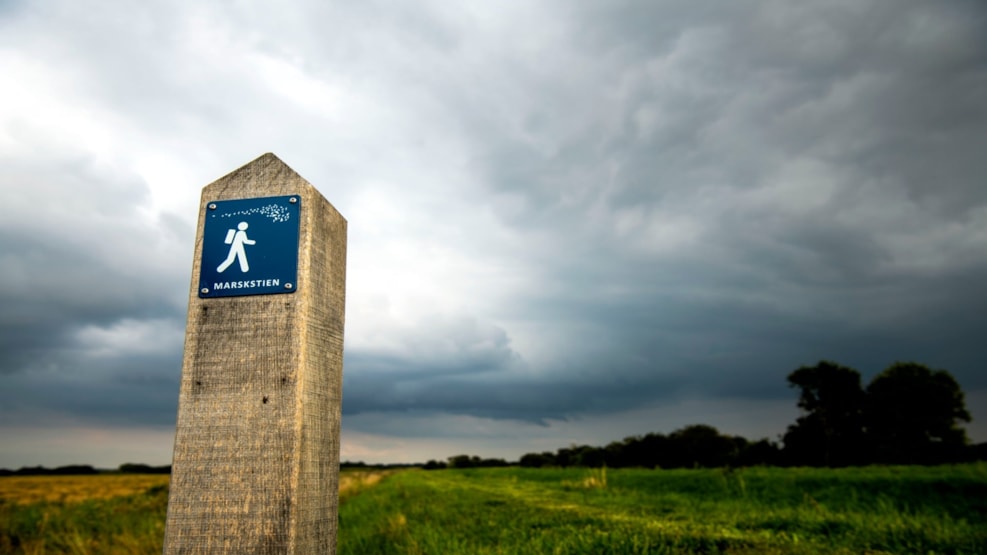 Marskstien
On the 54 km long hiking route you will experience the very special marsh landscape.
On the trail you will experience everything from dikes and pumping stations to marsh landscapes, canals and lakes with unique nature and bird life.
At the edge of the marsh you walk through a series of distinctive cities. Tønder, Møgeltønder and Højer are located on Gesten. Rudbøl and Nørremølle are the only towns built on dikes in Denmark.