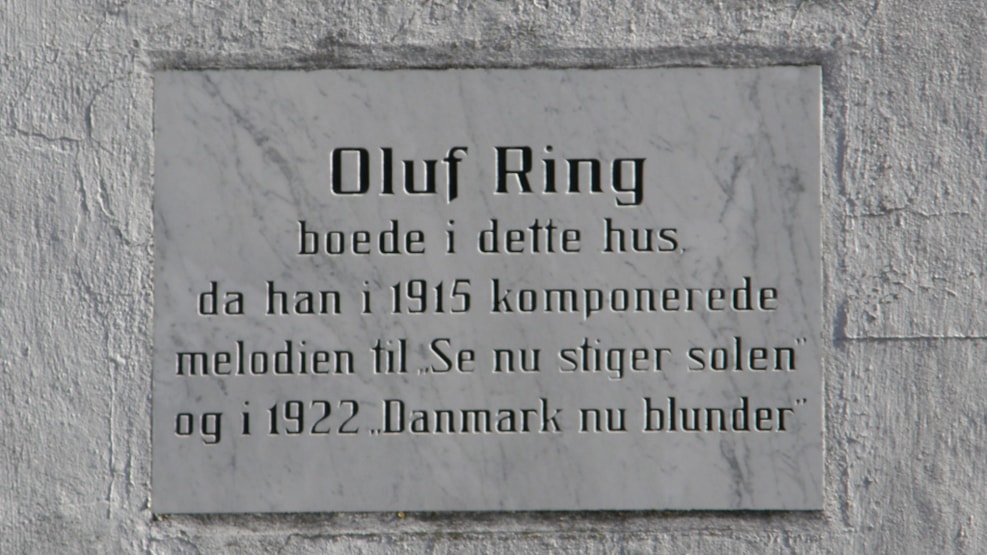 Memorial to composer Oluf Ring in Ribe
Oluf Ring - known composer. Born in Jelling the 24th of December 1884. In 1901 he decided to study to become a teacher and in 1905 he graduated.
In the following years he worked as a substitute teacher in Copenhagen, while he received private music lessons. He worked as a musician for a few years, but 1911 he started working as a teacher at the teacher training college in Ribe, where he stayed until 1930.
Oluf Ring spends a big part of his life composing and adding new melodies to the collection of popular Danish songs. Many of his nearly 300 melodies are still consider national treasures, e.g. Danmark, nu blunder den lyse nat, "Hvor smiler fager den danske kyst", "Sig nærmer tiden, da jeg må væk" and "Se, nu stiger solen af havets skød".
He died in Skårup on Fyn on the 26th of April 1946.