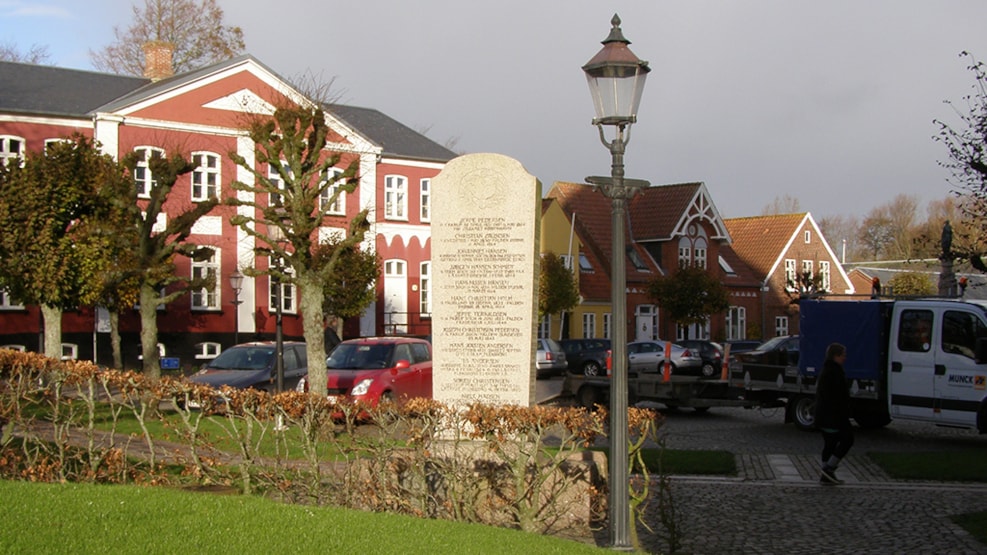 Memorial to the fallen from Schleswig Wars in Ribe
Ribe and the Schleswig Wars in southern Jutland 1848-50 and 1864.
Memorial stone in Ribe over the fallen from the Sønderjydske Wars 1848-50 and 1864.
Inscription on the front of the monument
In memory of the warriors from Ribe market town and Ribe county who fell during the battles for Southern Jutland (in 1848-1850 and 1864).
The front under the three hearts
Here those who followed along from peasant land and bourgeois town are remembered, they fought and fell for the fathers' flag, one victorious, one in defeat, for they write their birthplace in stone, the name of honor of the fallen.