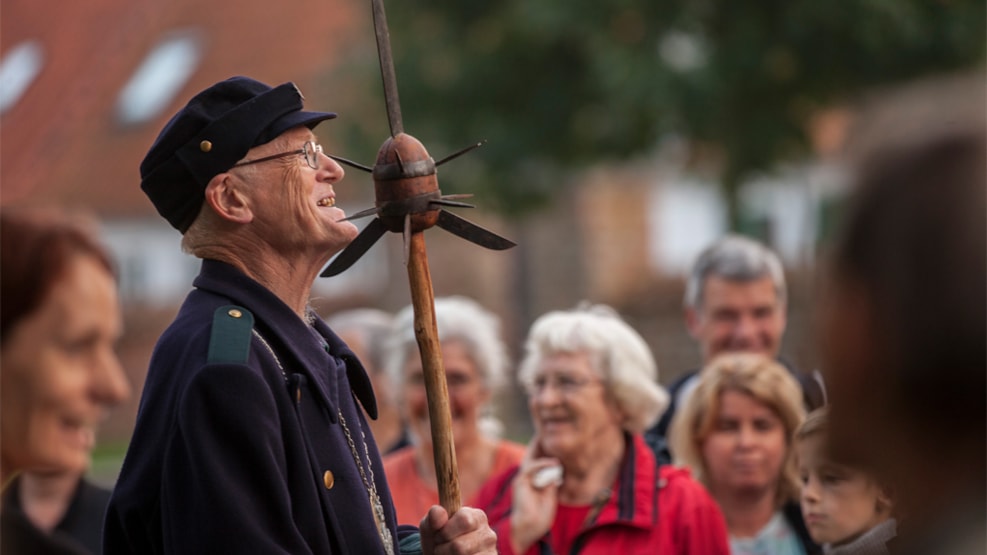 Night Watchman's walk - our history
Make your meeting a very unique experience by having a Night Watchman tell and sing stories about Ribe's dramatic history.
Listen to the Night Watchman's songs and stories. In the old days the night watchman's job was to enforce law and order in the city. Every evening during the summer, you can still experience the night watchman make his traditional rounds through the old streets of Ribe.
If you want to add a special experience to your meeting or dinner, it is possible to arrange a visit by the night watchman and have him come by to tell his stories. A unique way to learn more about Ribe's history and the old days.