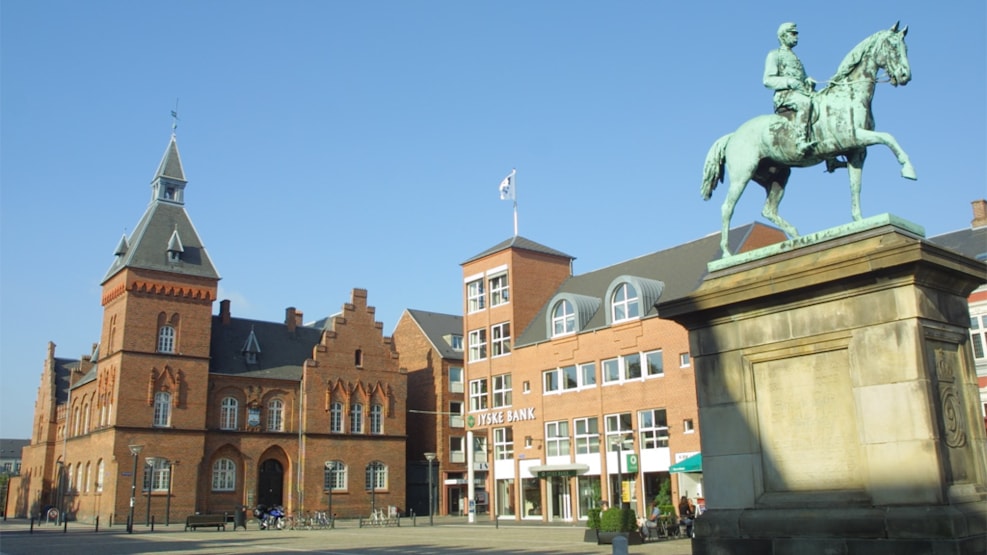 The old courthouse and jail - Esbjerg
Esbjerg Ting- og Arresthus is a medieval castle in the middle of Esbjerg. Refined details in the masonry, crested gables and a tower that extends 30 meters to the sky.
Amberg's courthouse and jail from 1892 is located on the central square in Esbjerg. When completed it was not only a significant building in the city, it pushed the limits of Esbjerg, which was still very modest in size.
From 1890 to 1900, the population grew from 4,000 to 13,000.

While the building represents the beginning of the city and industry adventure of Esbjerg in the 20th century, it also represents the end of the many town halls and registry and jail buildings, which shot up across the country in the second half of the 19th century.

When Realdania Byg acquired the property in 2010, the jail portion of the courthouse had not been used since 1947. During the period between 2010-13, Realdania Byg completed a thorough restoration and transformation of both the front building and the back building, which will ensure that the property will once again be the main building of the city in the future to the delight of residents, tourists and the municipality.
The building houses a self service visitors centre open daily on the ground floor, Destination Vadehavskysten and weeding room on the 1. floor.