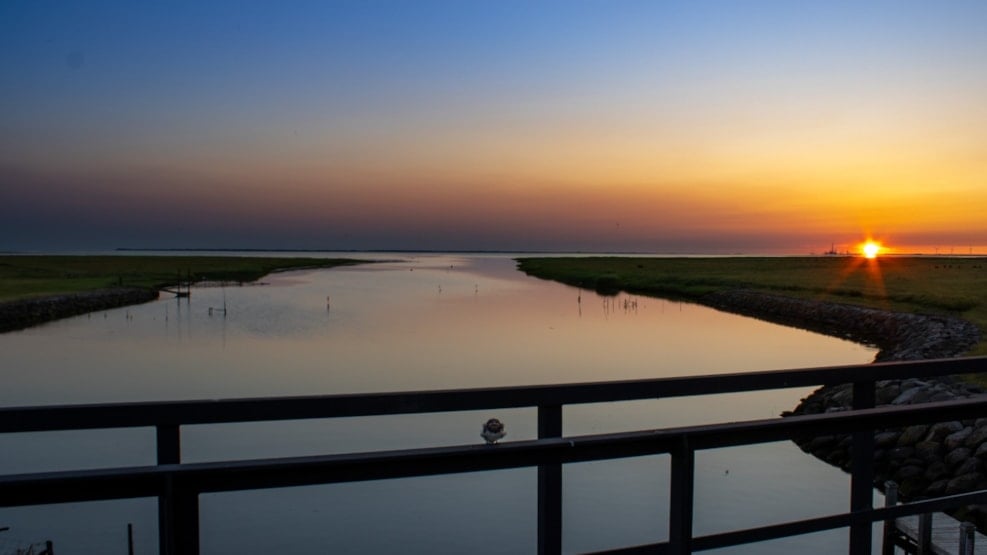 Photo spot - Kammerslusen
Kammerslusen was built in 1912 together with the dyke, which protects the land from flooding. It was built after several storm surges, where the water level was more than 4 meters above the normal level.
The lock has 2 sets of gates, which balances the tide difference and can bring ships from one water level to another, so they can sail on, either into the stream or out into the Wadden Sea.
Parking can be done next to the lock, from where you can walk around the area.