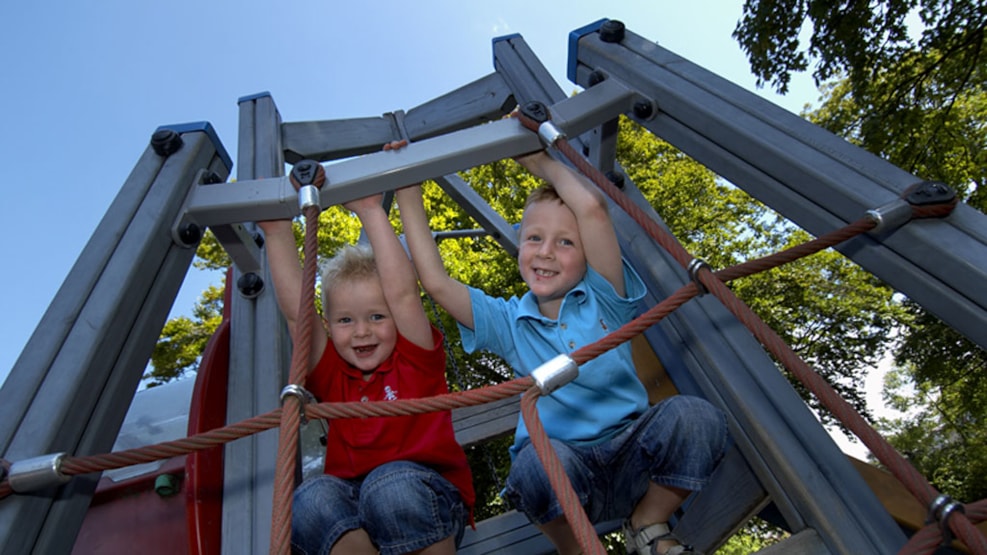 Play ground in Lergravsparken - Esbjerg
In the southern corner of Lergravsparken is a playground with a large play system with a slide, footbridges and climbing equipment. In addition, there are swings, rocking animals, tables and benches.
The decor is manageable at the same time as there are challenges for children of many ages. Lergravsparken has several large lawns, which are suitable for ball games, round ball or other activities with many participants. The park's biggest attraction is the large lake, the clay pit. It is a relic from Esbjerg's first industrial adventure. From 1870 onwards, several brickworks sprang up in the area. From around 1930, the brickworks closed down, leaving a number of lakes. The park contains a varied planting with the opportunity to explore and play in the undergrowth.