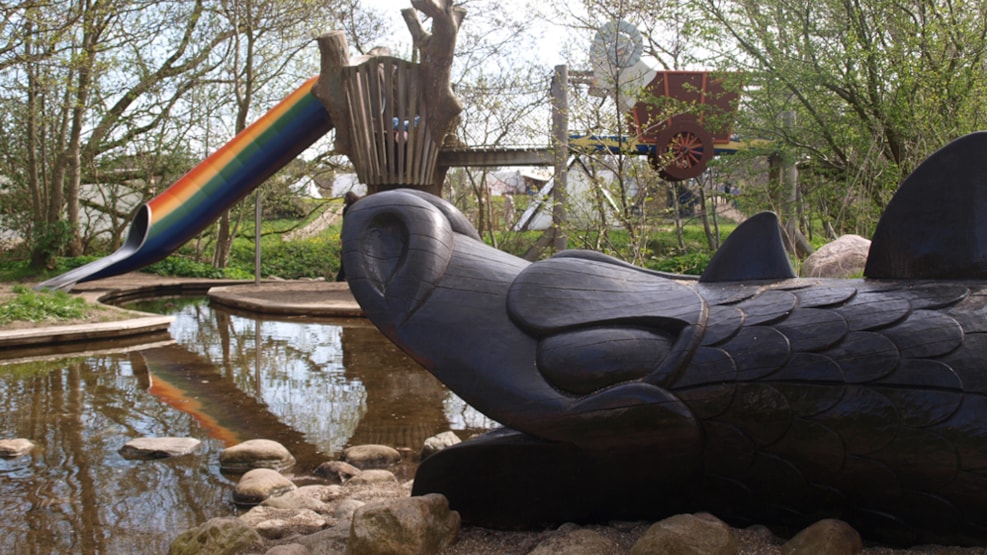 Playground at Ribe VikingeCenter
At the mythological playground in Ribe VikingeCenter, brave children can travel through Asgard, the world of the Norse Gods. But beware! If you touch the ground, the Midgard Serpent will come and get you!
The playground in Ribe VikingeCenter is a paradise for the children. In this miniature Viking world the children are busy making wooden nails and visiting each other in the small houses in Midgard, which is the world inhabited by humans and the perfect place to create their own games.
Entrance.