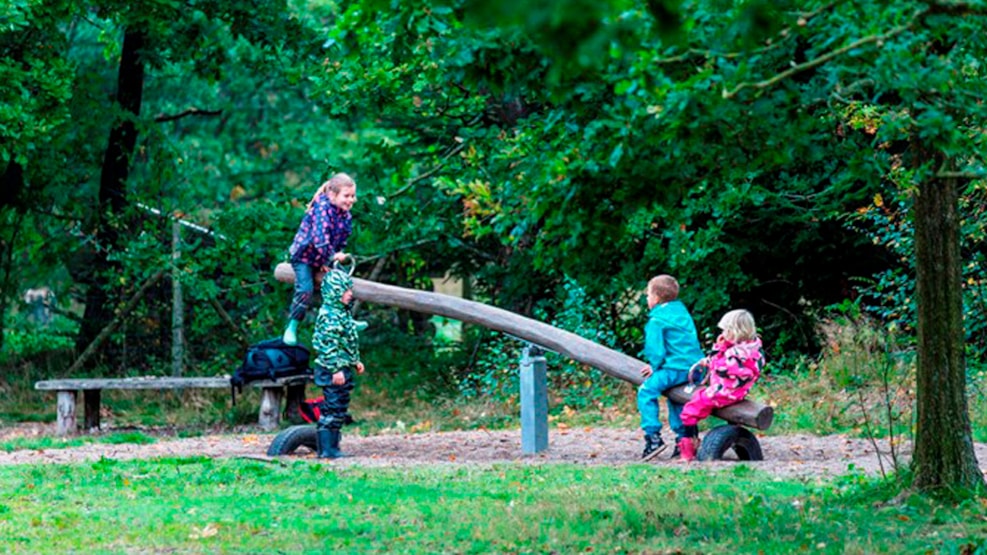 Playground in Tange Skov - Ribe
In Tange Plantation there is a super exciting forest playground, here is a roller coaster that runs through an earth wall.
Here is also a wooden prison, swings, seesaws and a packed lunch house. The playground is located immediately next to the scouts' area with shelters and barbecue area.