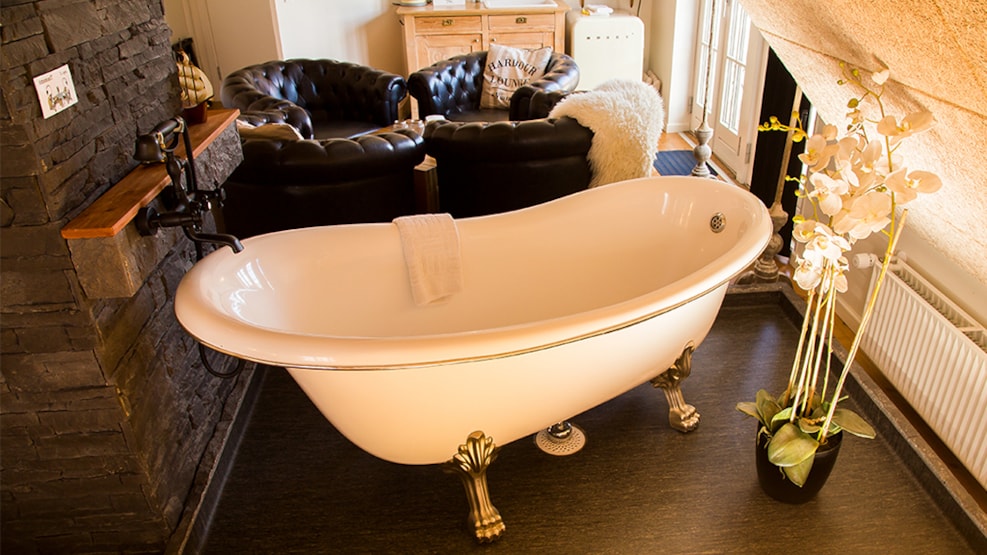 Postgården, Boutique Hotel, Holsted
Postgården Boutique Hotel offers 11 big holiday apartments well suited for families or groups.
The apartments are situated in connection with the old post office in Holsted from 1924. The atmosphere from the post office is reproduced and mixed with modern luxury. The landlord and the landlady have left their very personal mark on the interior, still showing respect for the original use of the houses. Each apartment has its own theme, e.g. Postmesterindens Himmelseng (the four post bed of the postmistress) and Frøken Kirk's Boghandel (the bookshop of Miss Kirk).
All apartments are equipped with private bath and toilet, kitchenette with microwave, and washing machine and tumbler. Most apartments accommodate 6 persons. Breakfast can be ordered at DKK 135 each person.
Common facilities
The apartments have access to a big kitchen with all modern facilities, i.e. fridge, stove, microwave, coffee maker, and kettle. The kitchen is situated in connection with a dining room for 22 persons. In the dining room, you find a spate of prehistoric treasures underlining the originality of the building.
Postgården Boutique Hotel is situated in the middle of the town Holsted in the immediate vicinity of shops and nature. 25 km from Billund.