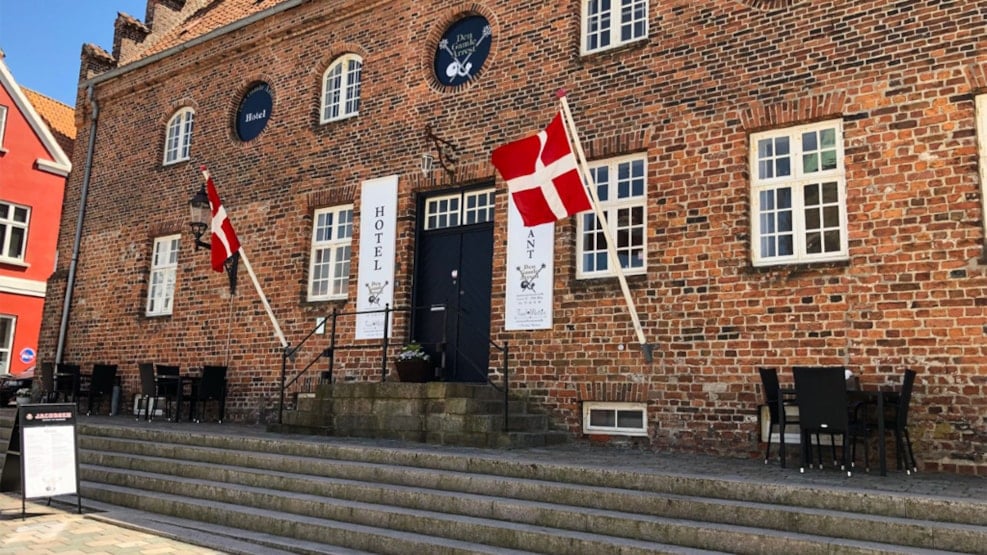 Restaurant Den Gamle Arrest - by Skovmose in Ribe
From the kitchen at Restaurant Den Gamle Arrest we serve tasteful dishes, you are able to enjoy them in our cosy backyard or in the restaurant.
The kitchen at Restaurant Den Gamle Arrest is serving café cuisine and is upgrading simple food to tasty dishes. In summer evenings we will furthermore serve The Inspectors 2-4 courses menu and a dish from The Arrest.
By Skovmose runs Kolvig, Den Gamle Arrest and Brorsonsminde and the keyword in all of these places is quality.
Our mission is that the guest should leave the establishment happier than when they arrived.
We are open from Easter to week 42, from 10.00-18.00. During the summer the restaurant will also be open in the evening. When the restaurant at Den Gamle Arrest is not open, we refer to our Restaurant, Kolvig - by Skovmose.