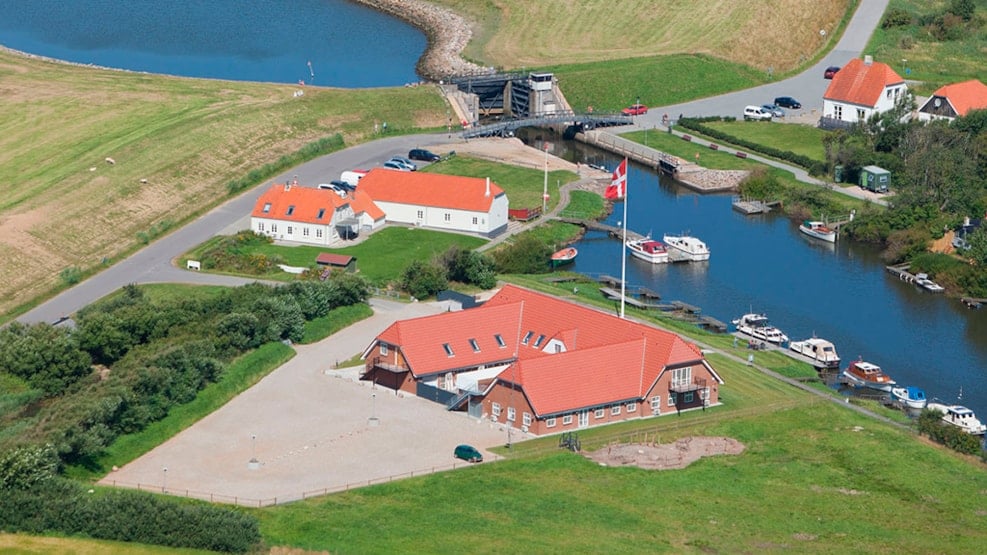 Restaurant Kammerslusen - Ribe
You will find Kammerslusen where the flat Ribe Marsk connects the Wadden Sea National Park with Ribe, here you get taste experiences and accommodation very close to the Wadden Sea.
Enjoy your meal with a fantastic view over the marsh landscape and Ribe Stream, right in the heart of the Wadden Sea National Park.
Our menu is inspired by the surrounding marsh with many local specialities.