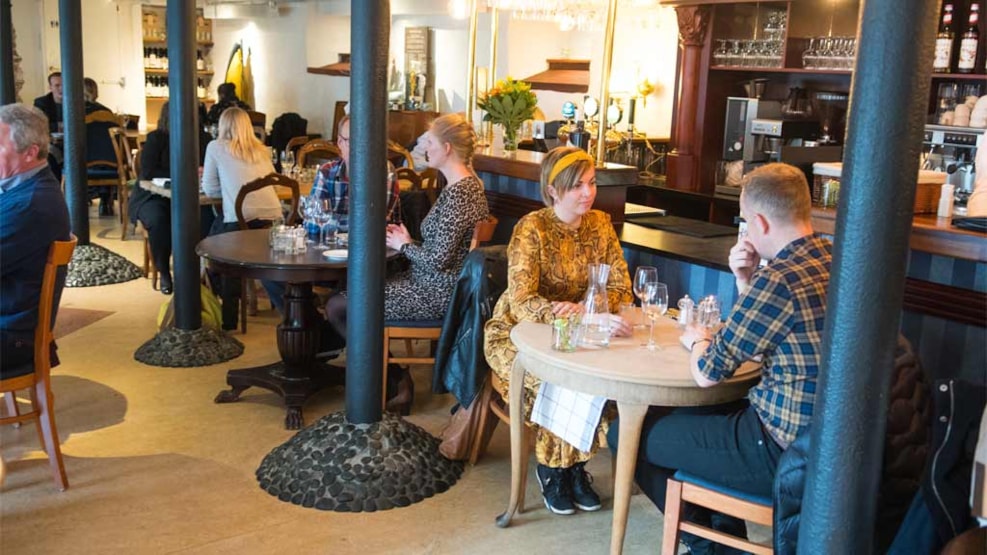 Restaurant Kolvig - by Skovmose in Ribe
Kolvig - by Skovmose has one of Ribes most beautiful locations right by the waterstream of Ribe, in the beautiful, old Kolviggaard.
The great food experience is in the mainseat here, so expect to be cared for, while you enjoy the beautiful view. There is a possibility to have an intimate dinner, in private rooms at Den Gamle Arrest for up to 20 persons. Bigger parties can be hosted at the idyllic, old parish house Brorsonsminde.
By Skovmose runs Kolvig, Den Gamle Arrest and Brorsonsminde and the keyword in all of these places is quality. 
Our mission is that the guest should leave the establishment happier than when they arrived.